San Diego Comic-Con Update: Thursday, Day 1
Green Lantern
From the Warner Bros booth, we get a first look at Abir Sur from the Green Lantern film.   If Sur isn't looking so well, then it's probably because it's after his crash landing on earth, where he passes on his Green Lantern ring to worthy earthling Hal Jordan. Hopefully the Goku in the background is just a cosplayer, not someone promoting Dragonball: Evolution 2.


The DC booth also brought along a nice, big, literal green lantern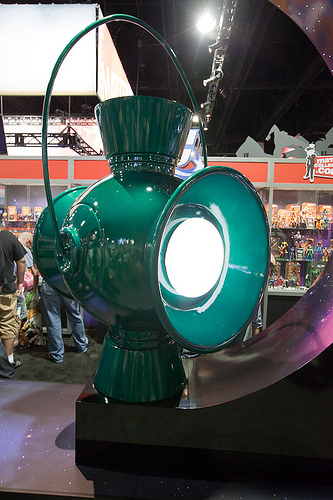 Tron: Legacy
The Tron: Legacy booth has our first poster with Jeff Bridges, star of the original Tron, on it, and also some Tron-themed tech merchandise.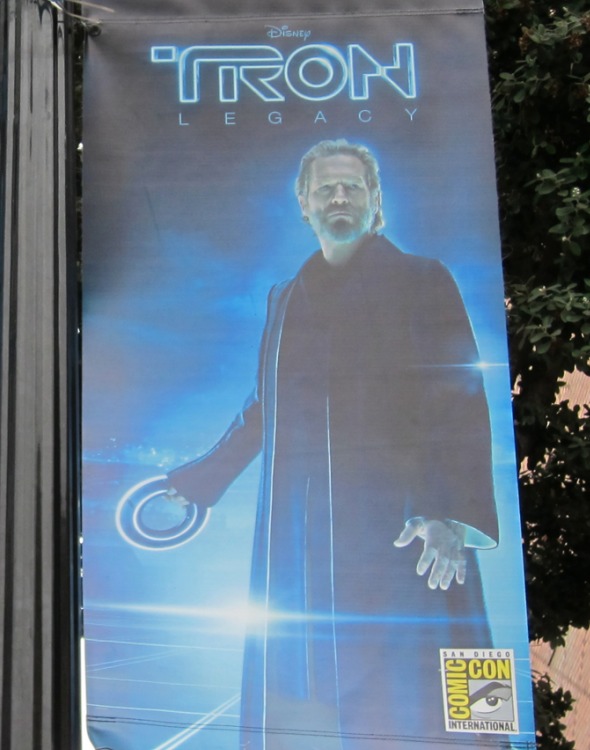 The Walking Dead
The Walking Dead, AMC's new TV show based off Robert Kirkman's comic series, turned its booth into a zombie-ravaged household, with some easter eggs on the TV screen. It's a clever idea, but trust me, the open space is likely to be the most unique part of it come Saturday.
.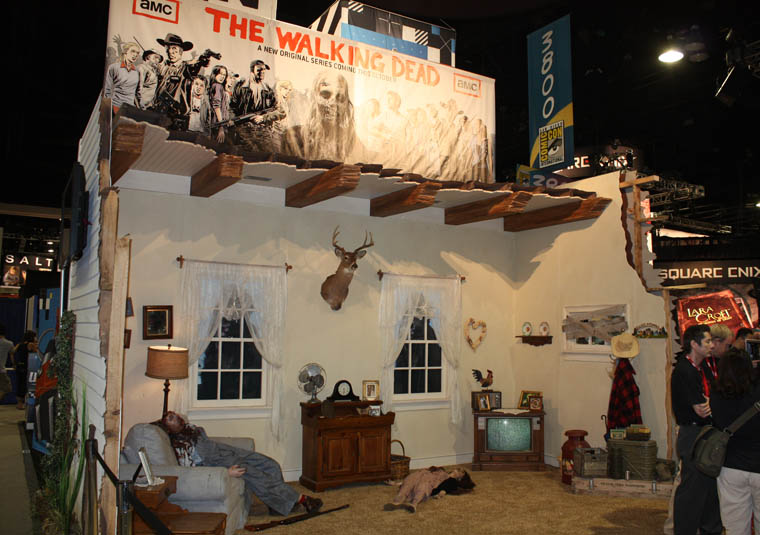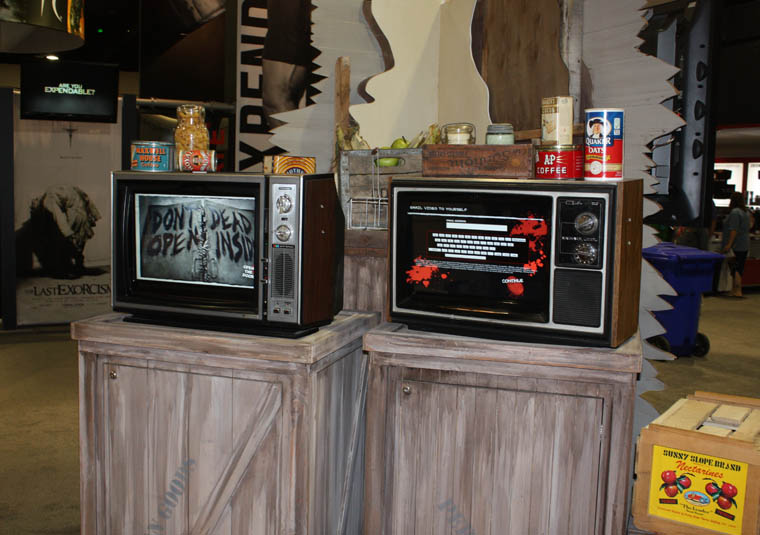 In the spirit of multiculturalism, someone translated San Diego street signs into Klingon so that any visiting aliens would feel at home (even if they aren't allowed to smoke).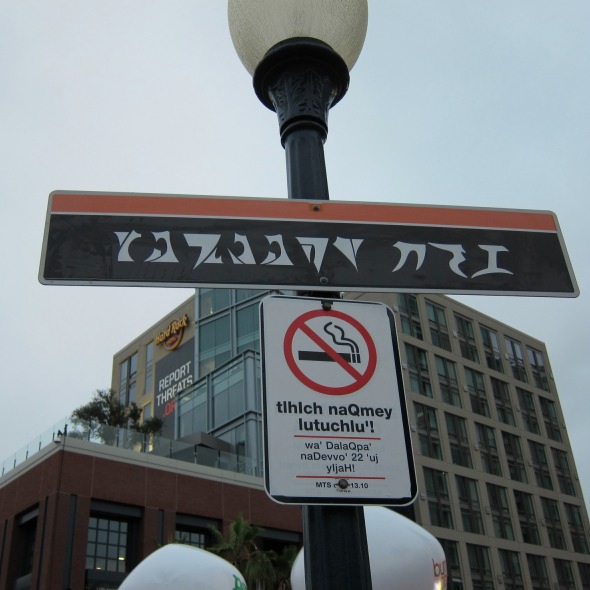 Megamind
Will Farrell showed up in costume for the Megamind panel this afternoon, along with castmates Tina Fey, Jonah Hill, and a very 2-D Brad Pitt.
Priest
Priest, Paul Bettany's upcoming film about a kick-ass priest who fights vampires, released a poster showing a first-look at the film's bloodsuckers, but more importantly brought along a model of the motorcycle Bettany rides in the film. I'd join the clergy if it meant getting a ride like that one.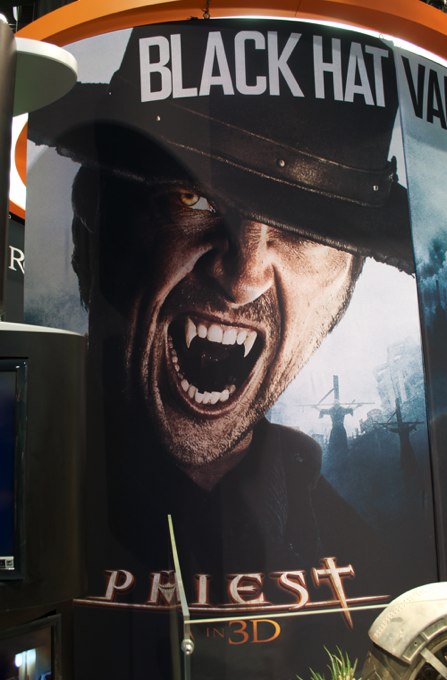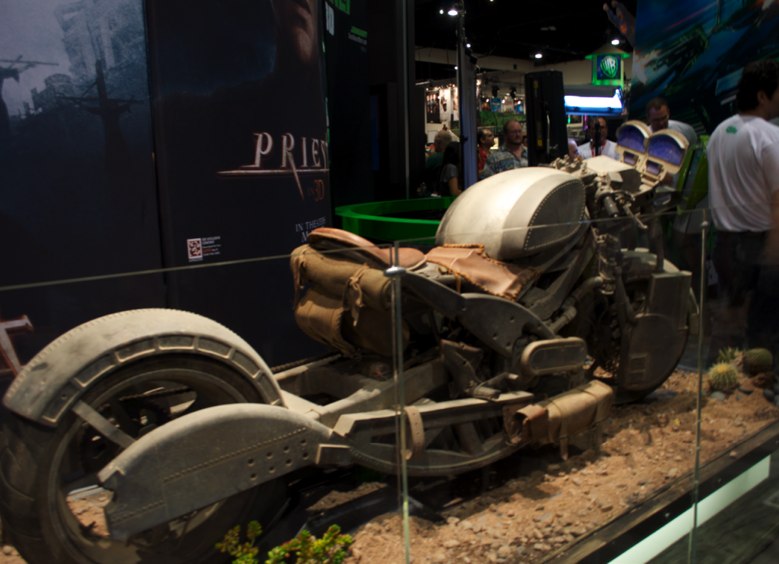 Sources: Cinemablend, Flikr, AMC, io9, more Cinemablend