The 'Les Mis' We Could Have Seen: Who Almost Took Anne Hathaway's Role?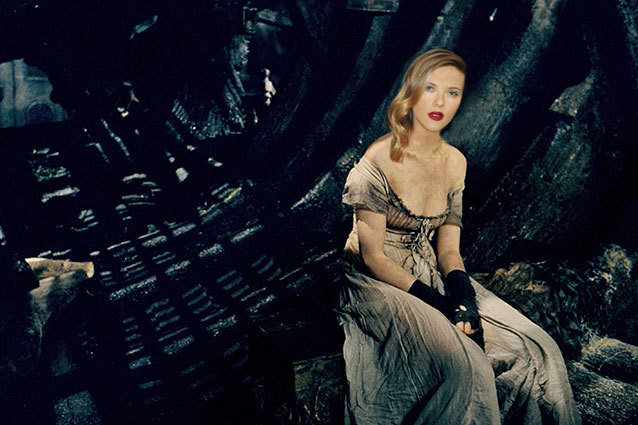 For of all sad words of tongue or pen, the saddest are these: "It might have been!"
When John Greenleaf Whittier first wrote this verse in 1865, he might have been referring to the untread path of a desired love affair between beautiful houseworker Maud Muller and the affluent justice of the peace who won her heart. Or, he might have been referring to the potential casting of Scarlett Johansson in director Tom Hooper's film adaptation of Les Miserables. There's really just no way of knowing.
RELATED: 'Les Mis' Director on Hugh Jackman: "When He Sang, I Didn't Yearn for Him to Stop"
On Monday, Johansson told Broadway.com that she had auditioned for a major role in the Best Picture candidate. She was referring to the role of Fantine, which ultimately went to Anne Hathaway.
"I sang my little heart out," Johansson said of her audition. However, the odds were hardly in her favor: " I auditioned with laryngitis. I did everything I could to, like, not have laryngitis. And I think looking at the film now, there's no possible way I ever could have topped that performance [by Anne Hathaway]."
While not everybody is firmly aboard the Hathaway train, Johansson celebrates the actress' Les Mis performance as "perfect and … fateful and meant to be."
RELATED: 'Les Mis' Star Hugh Jackman Admits Singing in the Alps Is Harder than 'Wolverine' Stunts
All in all, Johansson cites the ordeal as a positive experience: "The jazz hands kid inside me was just over the moon! … The audition itself brought back so many memories of auditioning for [Les Miserables] for the young Cosette, and it was fun for me to revisit that."
Would you have preferred a Johansson Fantine, or do you think the world win the coin toss with Hathaway?
Follow Michael Arbeiter on Twitter @MichaelArbeiter.
[Photo Credit: Hollywood.com Illustration; Universal Pictures; Dan Jackman/WENN]
---
From Our Partners:

Celebrity Swimsuits Ever (Celebuzz)

Stars: Where Are They Now? (Celebuzz)