Scarlett Johansson & Modern Actresses' Golden Age Makeovers — GALLERY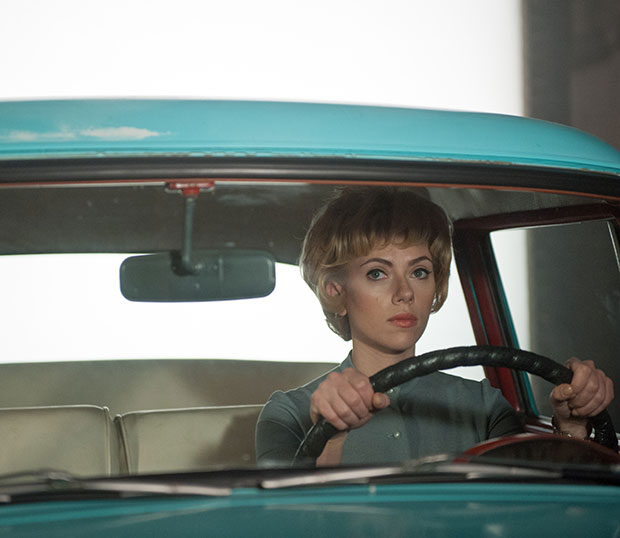 The Golden Age of Hollywood: when actors and actresses could be true movie stars, a crew would spend half a day lighting for a starlet's close-up, and the industry seemed just a tad purer. It was a glamorous time… at least, it looks like one in comparison to the hustle and bustle of today's movie scene. Maybe that's why actors and directors are constantly pining to return to the era, a moment in time when their professions held incomprehensible weight.
The latest throwback to the olden days is Hitchcock, a biopic that chronicles a slice of the legendary director's life. Following the first trailer for the film are a handful of photos, including our first look at Scarlett Johansson as Psycho actress Janet Leigh. Johansson follows suit with actresses before her, who have undergone transformations into recognizable actresses from the past. The trend has spurred some stunning recreations — in both looks and mood — and with every successful attempt to rediscover the magic of the yesteryears, Hollywood gives the go ahead to more throwbacks.
Check out Hollywood.com's look back at the recent roles that have give modern actresses a chance to step into the shoes of their big screen idols, a gallery we like to call…
Follow Matt Patches on Twitter @misterpatches
[Photo Credit: Fox Searchlight]
More:
'Hitchcock': The Horrors of Making 'Psycho' — TRAILER
Alfred 'Hitchcock' Movie is a Love Story, Naturally — POSTER
Anthony Hopkins Nearly Unrecognizable as Alfred Hitchcock — PHOTO