'Scary Movie 5' Will Pit Big Ang Against Sherée Whitfield — PIC
Alright, America: listen up! We have a photo below, and it may just rip your mind in two if you don't go into this post carefully–and in the right frame of mind. To prepare you, it must be said that the image involves Big Ang (of VH1's Mob Wives) and She By Sherée Whitfield (of Bravo's Real Housewives of Atlanta). And, according to the Weinstein Company, the image is a predecessor to moment where the ladies "go to blows in an unforgettable fight scene" in the upcoming Scary Movie 5. Yep, that's right, Big Ang's big boobs are gonna try and check Sherée, boo in a campy parody of a horror film. Battles between reality celebrities such as these are the world's bread and butter, I say. Don't you agree? Behold the truth!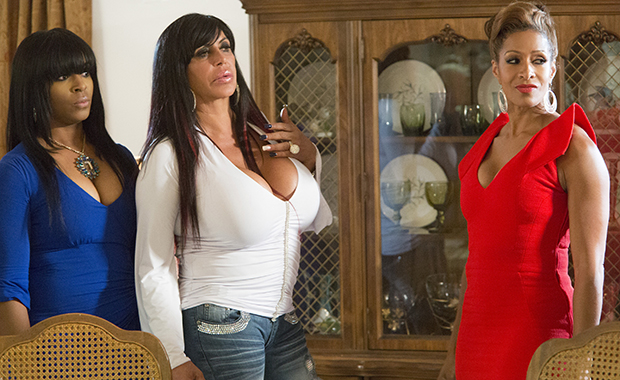 We imagine the scene will go something like this: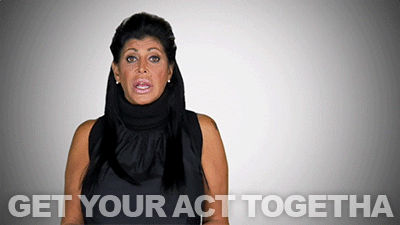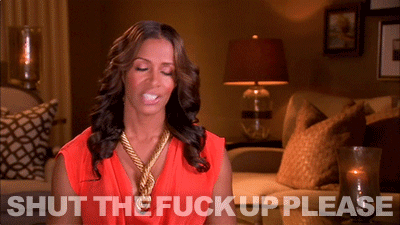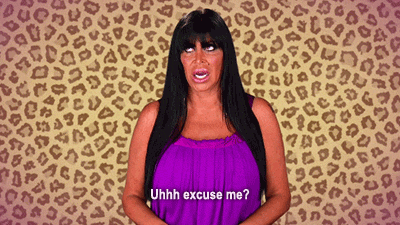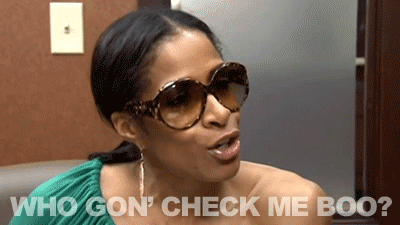 And then everybody chokes on their own class and civility and dies!
The film features a bevy of familiar faces, including Charlie Sheen, Lindsay Lohan, Ashley Tisdale, Terry Crews, Heather Locklear, Molly Shannon and Kate Walsh.
Scary Movie 5 opens nationwide April 19, 2013. Will you be checking it out? Sound off in the comments below!
[Photo Credit: Dimension Films; GIF Credit: realitytvgifs]
Follow Alicia on Twitter @alicialutes
More:
What Are Charlie Sheen and Lindsay Lohan Saying in This 'Scary Movie 5' Pic?
Lindsay Lohan Signs on to 'Scary Movie 5'? Frightening!