Scary Santas! Toy Thieves! 12 Holiday Movie Clichés as Unavoidable as Fruitcake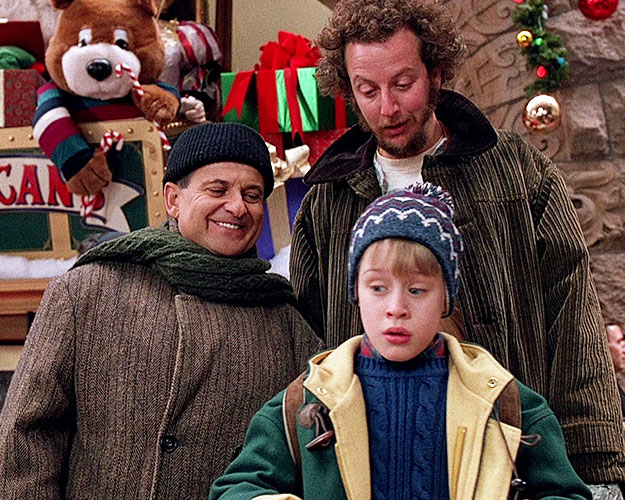 Watching holiday movies has become as cherished a part of the Christmas season as mistletoe and holly. We return to our favorites over and over every year like they're old friends. The Bishop's Wife, Going My Way, We're No Angels, Prancer, and The Muppet Christmas Carol are some of my favorites. Undoubtedly, you have your own. When you engage in this kind of ritualistic viewing, you start to notice certain tropes that many of these movies have in common, patterns you can detect from film to film, like the Unexpected Yuletide Romance, or Obsessive-Compulsive Decorating, or the Life-Lesson Learned. But even though holiday movies can be riddled with clichés, we love them nonetheless. After all, what better time is there to add a little bit more cheese to your diet than the cold winter?
Click through our gallery and read about twelve of the holiday movie clichés we've identified, then feel free to nominate some you've noticed yourself in the comments below.
Gallery: 12 Holiday Movie Clichés as Unavoidable as Fruitcake
Follow Christian Blauvelt on Twitter @Ctblauvelt
[Photo Credit: Fox]
More:
What Your Favorite Christmas Movie Says About You
The Most Expensive Movie Christmases Ever
You Might Also Like:

20 Hottest Bikini Bodies of 2012: Megan Fox and More!