SDCC 2011: Preview the Best of the First Three Days!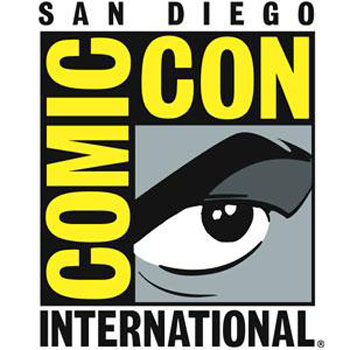 For five nights and four days, the San Diego Convention Center will play host to the geekiest and nerdiest and scruffiest looking nerd herders at the 2011 San Diego Comic-Con. Fanboys and fangirls, your annual 96 hours of Zen have arrived.
Hollywood.com will be on hand at this year's Con to report on all the big events, but you're friendly neighborhood Couch Potato/fanboy is here to give you the skinny on what to expect over the next few days.
You're welcome. Just bring me back some swag!
Wednesday Night, July 20 – Previews Galore!
No, not free handouts of the Diamond Distributors catalog, but for those getting to the Con early, you can entrench yourself in Ballroom 20 for a three-hour marathon of some of the fall season's hotly anticipated TV shows. And if their not hotly anticipated, they sure will be by the time this night's over.
From 6-9PM, you can catch a plethora of pilots.CW's The Secret Circle – from Kevin Williamson and L.J. Smith (The Vampire Diaries), Fox's Alcatraz, which stars Jurassic Park's Sam Neill, Lost's Jorge Garcia and is produced by J.J. Abrams, and CBS' Person of Interest, which will star another Lost alum, Michael Emerson. Person gets the the extra uber-geeky award, for being both executive produced by Abrams, and being created by Jonathan Nolan (Christopher "Dark Knight" Nolan's brother). Preview night also includes the pilot premiere of the animated Supernatural series, which will debut on DVD and Blu-Ray.
After the pilot marathon, head back to your room, get some rest and put the finishing touches on your costume. You've got four epic feature-length days ahead of you.
Thursday, July 21 – Comic-Con Day 1: They Live!
The main event is here!
For lovers of spies and chins…
If you happened to have camped outside of Ballroom 20 after last night's screenings, then you must really love Burn Notice: The Fall of Sam Axe, because the DVD premiere party will be happening here from 10-11AM. You'll get to hear from the series' creator, Matt Nix, star Jeffrey Donovan, and of course, the man, the myth, the chin himself, Bruce Campbell.
For seekers of the precious…
I know what you're thinking: "I'm not at Comic-Con for a Q&A of the hottest show on USA, I dressed like Gimli for cryin' out loud!" That's why from 10-11AM, you and your battle axe should swing on over to Room 7AB for a Q&A with "Quickbeam," Clifford Broadway and "MrCere," Larry D. Curtis, staff veterans of theOneRing.net for Hobbit Talk to get an unauthorized look at the upcoming Hobbit movies.
For anyone that's ever swung a stick making while making an electric humming noise…
If the story of Bilbo Baggins isn't geeky enough for you, then surely you must want to know about what's going on in a galaxy far, far away. One of the most anticipated XBox 360 Kinect video games in development, is St the Con, so grab your Padawan braids and force push your way to room 32AB for a sneak peek at Star Wars: Kinect where the wizards of LucasArts will be showing off the title's sure-to-be wild, addicting gameplay. Any Star Wars fan worth their weight in Jawas has dreamt of wielding a lightsaber, and now here's your chance. Later in the day at 4:45, in 6BCF will be the a preview of Star Wars: Clone Wars Season 4. If the prequel films have jaded you to the Star Wars Saga and have missed this incredible series, then you should check this preview out and then catch up on what is actually one of the best animated shows on TV.
For Twi-hards, there's really no word to describe your level of fandom…
The books and films that have captivated legions of teenagers the world over (and plenty of adults as well) are heading to the Hallowed Hall H at 11:15AM for a sneak peek at The Twilight Saga: Breaking Dawn Part 1, and for what's sure to be a shriek-inducing Q&A with the filmmakers and members of the cast.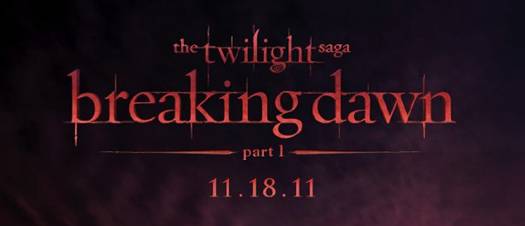 For fans that came actually came for Comic Books…
Did you know that the San Diego Comic-Con is actually a Comic Book Convention?! It's true by golly, and DC is bringing it's big summer event to the Con. Room 6DE at 11:30AM will play host to "DC: Flashpoint," a discussion with the DC Universe's executive editor, Eddie Berganza and some of the talent behind the all but confirmed rumored reboot of the entire DCU. Then help the lovely staff at the Con clean the room up and get an even better seat for a discussion with acclaimed comic book writer, Grant Morrison at 12:45PM. At 3:15PM in 6DE will be a Batman Panel featuring a discussion about the caped crusader's new books and global appeal. 24 hours later in the same room, DC will preview their upcoming Superman books to see how the Man of Tomorrow will fit into the new DCU.
For Scoobies who long for Sarah Michelle Gellar…
When Bridget Martin witnesses a murder, she goes on the run posing as her wealthy twin sister, Siobhan and Comic-Con's Ballroom 20 gets to have a sneak peek at the new CW show called, Ringer, at 1:45PM. Panel to follow with Buffy herself, Sarah Michelle Gellar and costars, Ioan Gufford and Nestor Carbonell.
FOX fans need not apply…
The hallowed halls of Hall H have served as jump off points for films like Independence Day, X2, Avatar, and Wolverine. 20th Century Fox returns to Comic-Con to preview their upcoming sure to be hits for 2011 and 2012 at 3:15PM.
For the Targaryens in attendance…
I have to admit, I had never heard of George R.R. Martin's "Song of Fire and Ice" fantasy series before Game of Thrones debuted on HBO, and after a triumphant first season, I am waiting with baited dragon's breath for the second. Martin himself will be moderating the "Game of Thrones Q&A" starring Emilia Clarke (Daenrys Targaryan), Nikolaj Coster-Waldau (Ser Jamie Lannister), Kit Harrington (Jon Snow), and the Khal himself, Jason Momoa (Drogo). Ballroom 20 at 3PM.
For every member of Batman, Incorporated…
While Warner Bros. is saving some advertising dollars by not bringing The Dark Knight Rises to the Con (and while fans are depressed over this, let's face it, TDKR doesn't need the hype— the film is already hyping itself), the company along with video game developer, Rocksteady is bringing the most anticipated game of 2011 to ComiCon – "Arkham City." Voice actors Mark Hamill and Kevin Conroy will be on the panel that is showing off some secrets and gameplay of what is sure to one of the top three games of the year. (5-6PM, no room yet). Then get yourself some dinner and head to Room 8, because at 7:30, "Detecting Deviants in the Dark Knight: Profiling Gotham City's Serial Killers" will be looking at the expansive, intriguing and exciting Batman Rogues Gallery, featuring Forensic Psychiatrists of Broadcast Thought – MDs H. Eric Bender, Praveen R. Kambam, and Vasilis K. Pozios; teaming up with Mark E. Safarik, FBI retired supervisory special agent, Behavioral Analysis Unit. The quartet will be taking a very real look at some of Batman's most dangerous foes and their real world counterparts.
For the Dark Passenger in us all…
If you're a fan of Showtime's Dexter, then you know that the series is one of the best on TV, and the stars of the show, CS Lee, David Zayas, and Dexter himself, Michael C. Hall are headed to Ballroom 20 at 5:30 to partake in "Showtime's Tired of Ordinary Television?" panel to preview the upcoming sixth season of the acclaimed show. Also coming to ComiCon for this event are the stars of Shameless, William H. Macy and Emmy Rossum; and a preview of the networks's newest series, Homeland, from Howard Gordon and Alex Dansa (24), and starring Claire Danes.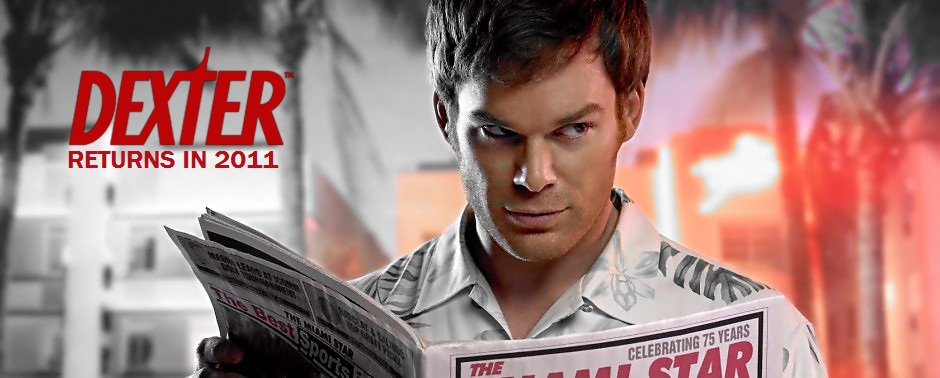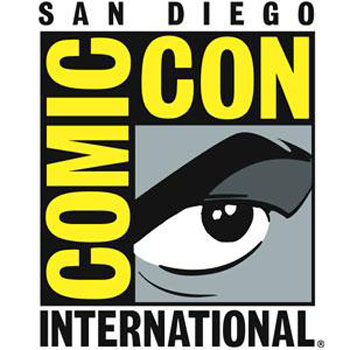 Friday, July 22 Day 2 – They Wish to Cure Us, But I Say We Are the Cure….
I knew there'd be some Star Trekkin' going on…
A whole day has gone by at Comic-Con and no hide nor hair of Gene Roddenberry's epic franchise. That's all about to change at 10:15 in 6BCF, where Captain Sisko (Avery Brooks) and Captain James Tiberius Kirk himself, William Shatner will be on hand to present the Shat's new EPIX documentary series, in which he traverses the world interviewing he actors that have played Starfleet Captains in a panel moderated by the always geeked out voice of generation X, Kevin Smith!
For everyone siting in Sheldon's spot…
The world of TV invaded Comic-Con again, and this time it's by a bunch of actors playing the very geeks and nerds we happen to be, only way smarter. As "The Big Bang Theory," gears up for it's fifth season, the stars of the show (Johnny Galecki, Jim Parsons, Kaley Cuoco, Simon Helberg, Kunal Nayyar, Mayim Bialik, and Melissa Rauch; along with creators Chuck Lorre and Bill Prady converge on Ballroom 20 at 12:30 to talk up the new season and the upcoming Fourth Season DVD.
In brightest day, in darkest night…
Bruce Timm has been responsible for bringing the worlds of Superman, Batman, and the Justice League to life in some of the most memorable cartoons ever and now he's bringing his golden touch the emerald knight, The Green Lantern! Timm is bringing footage put together especially for the Con, previewing the upcoming animated series, which centers on Hal Jordan and the Green Lantern Corps' trainer, the lovable Kilowog as they try to fight off a Red Lantern invasion. Most of us will have to wait until 2012 to raise our rings, but you can speak the oath at Comic-Con and get this sneak peek early in room 6BCF.
"Kate, we have to go baaaaaaack!"…
One year later, and uber-Losties, Jeff Jensen and Dan Snierson are still going on about islands, time travel, hatches, and Sawyer insults. At 3:30 in 5AB, the duo behind Entertainment Weekly's "Totally Lost" will tie up loose ends on their whacked out Lost theories and discuss promising new TV obsessions.
Not enough Bats in your belfry yet…
Batman is such a global media franchise, there's more than a few panels dedicated to the Caped Crusader, seemingly one for every angle the character can take! While many of us grew up loving the Dark Knight, there can be only one "Boy Who Loved Batman." Producer Michael Uslan will be in Room 4 at 4PM discussing his lifelong obsession with the World's Greatest Detective and his journey to bring fans the truest representations of the character on film. Maybe even get a taste of The Dark Knight Rises.
Now swinging into Hall H…
Some of us have been waiting impatiently for footage The Amazing Spider-Man movie and at 4PM, Sony Pictures is bringing Andrew Garfield, Emma Stone, and director Marc Webb to talk about and maybe show some of the July 3, 2012 release. Sadly though, we're gonna have to endure Nicolas Cage as well, as the worlds biggest comic fan and coincidentally, one of its least improved actors, will be at ComiCon as well, pimping his second adventure as the flaming skull of vengeance in Ghost Rider – The Spirit of Vengeance. Also previewing at the Con will be the 30 Minutes or Less, panel starring Aziz Ansari, Nick Swardson, and Michael Pena. Lastly, it's time to start the reactor and stop starting at three-breasted Martian mutants, because the remake of Total Recall and stars Colin Farrell, Jessica Biel, Bryan Cranston, and John Cho will all be at ComiCon too.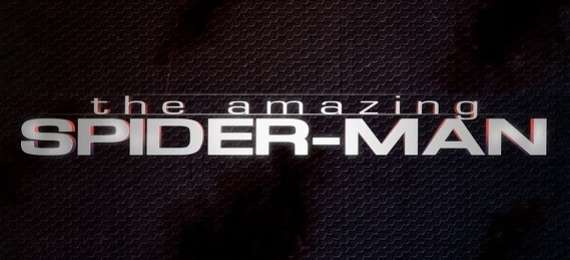 Because Twilight is just too clothed for you…
The fourth season of True Blood is underway and Sookie's got to deal with fairies, vampires, and werewolves (oh my!). And many of the series' stars are going to have deal with the insatiable appetites of fans at ComiCon in Ballroom 20 at 5:30PM for a q and A with stars Ryan Kwanten (Jason), Sam Trammell (Sam), Rutina Wesley (Tara), Nelson Ellis (LaFayette), along with some others join show creator, Alan Ball and moderator, EW's Tim Stack.
The world premiere DVD you've been waiting for…
Yeah I know we've mentioned Bruce Wayne quite a bit in this ComiCon preview, but the big black bat does have that kind of media dominance. Friday night will culminate the world premiere of Batman: Year One, adapted for the acclaimed best selling Frank Miller mini-series. Ballroom 20 will play host to the movie, as well as then panel featuring voice stars, Ben McKenzie, Eliza Dushku, Katee Sackhoff, executive producer, Bruce Timm.
Check back soon for Part 2!