SDCC 2011: 'The Amazing Spider-Man' Panel & Footage Description!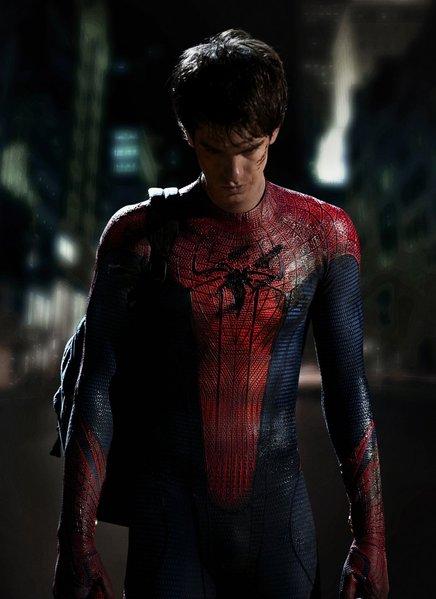 6000 screaming Spider-Man fans assembled in Hall H at the San Diego Convention Center amongst 6000 to witness the first footage from director
Marc Webb
(500 Days of Summer) Amazing Spider-Man and to see what the rebooted franchise would really look like. On hand are members of the cast including current it-girl
Emma Stone
, who plays Gwen Stacey in the new film, as well as your (new) friendly neighborhood Spider-Man
Andrew Garfield
! Read on for a summary of what was said during the panel, select quotes from the cast and crew and a description of the footage that was screened from the July 3rd, 2012 release!
Spidey himself, Andrew Garfield came up to microphone on the floor dressed in low budget spiderman outfit. Gave a heartfelt thanks for being able to be at Comic-Con and for being able to play Spider-Man.
Marc Webb talks about how Spider-Man is part of the culture. Incredible enthusiasm about this character.
Footage was shown. Very early, very raw footage. Wires and green screen visible. In 2D straight from avid.
Great sequences and songs from Coldplay and The Rolling Stones accompanied the footage which featured a heartwarming scene between Emma Stone as Gwen Stacy, Garfield and Martin Sheen.
Other footage featured lots of high energy fight scenes that were really impressive.
Question for Marc Webb: Did you use music to conceive of scenes for the film? He said the actors listened to their own music before scenes. Used music as a way to get into the scenes.  He used a lot of music in 500 Days of Summer. Music was a big influence on the actors. Played lots of Sleigh Bells.
What about villains? Dr. Kirk Connors, The Lizard! Showed footage of lizard.  Freaking scary looking villain! Footage of two girls in a bathroom stall and the toilet drops out of the floor and this giant lizard creature pops up and gets right the girls faces and sticks it's long tongue out and wiggles it near her mouth. Pretty weird but creepy and cool.