Sean Penn Rocks, Rolls, and Hunts Nazis in 'This Must Be the Place' Trailer
This Must Be the Place is an amalgamation of everything that makes up a profound and exemplary piece of film. It more than dabbles in rock and roll history. It centers around a revenge quest—and the best kind: a revenge-against-a-nazi quest. But the main character, Cheyenne (a mystifyingly overtaken Sean Penn), is not avenging himself, or even someone he knows very well. He is avenging his father, with whom he has not spoken in over thirty years. Like in the great Saving Private Ryan, the sheer act of the mission is more important to our hero than is the man to whom the mission is purposed.
But beyond its plot points, this movie looks incredibly spirited. Penn is so ensconced in the character in this below trailer that I am already attached to this figure as a vivid, remarkable human being. Cheyenne himself is a retired rock star whose eventful career (he once sang with Mick Jagger Mick Jagger once sang with him) seems to be long over. The emotionally rattled, aimless character adopts this quest to avenge his father against the war criminal who tortured him at Auschwitz, possibly sacrificing his relationship with the loving Jane (Frances McDormand) in the process.
And the mere presence of Judd Hirsch bumps this movie up about ten degrees in awesome.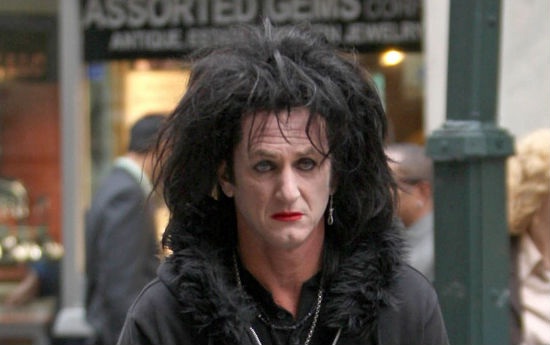 Source: Slashfilm