Seann William Scott Cracks a Smile in 'Goon' Posters
Why is it that hockey and movies go together so well? What is it about the fast-paced, high-passion, ultra-violent sport that…oh, well, I guess I just sort of answered my own question.
It's possible that Goon could very well join the ranks of Miracle, Slap Shot, Mystery, Alaska and D2… Of course there'll be naysayers, calling this a halfhearted bawdy comedy using the sport to earn sadistic laughs. But what's hockier than an underdog story? About an underdog (Seann William Scott). A man with no place to turn but hockey. A man with no talents other than brute strength. A man without a country. In a country who needs a man. A man. A legend. A hero. Goon.
To learn more about this sure-to-inspire story, and to see a few fists fly, check out Goon's trailer.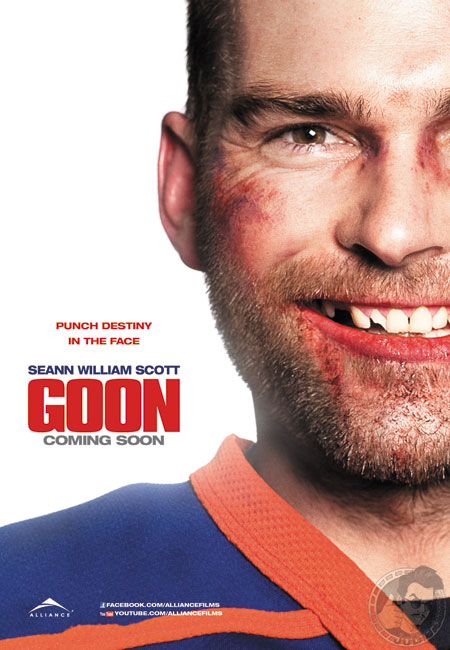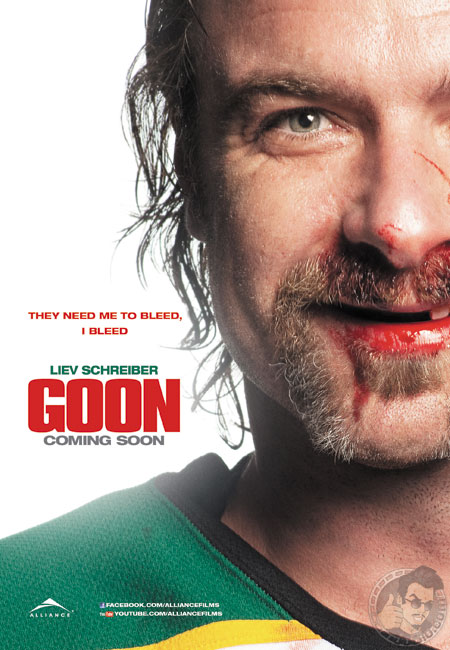 Source: JoBlo