Seann William Scott is Scarred for Life in New 'Goon' Poster
Earlier this week, the people behind Goon, the upcoming sports-comedy/underdog story starring Seann William Scott, released a new trailer. I wasn't too pumped for Goon, the story of a simple-minded, martially adroit being hired as a hockey player with the sole purpose of beating the hell out of opposing players, when I first heard about it, but admittedly, the trailer is not without its charms. It might cater most heavily to niche fans overcome by schadenfreude and a love for hockey (the two go hand-in-hand, really), but Scott has won us over many times before.
The actor is depicted below in a new poster for the movie, bruised and battered, but still harboring his upbeat likability that we grew attached to in American Pie and were reminded of in Role Models. Goon might not be for everybody, but it certainly seems to have something going for it.
Starring alongside Scott in Goon are the film's co-writer, Jay Baruchel, Liev Schreiber and Eugene Levy.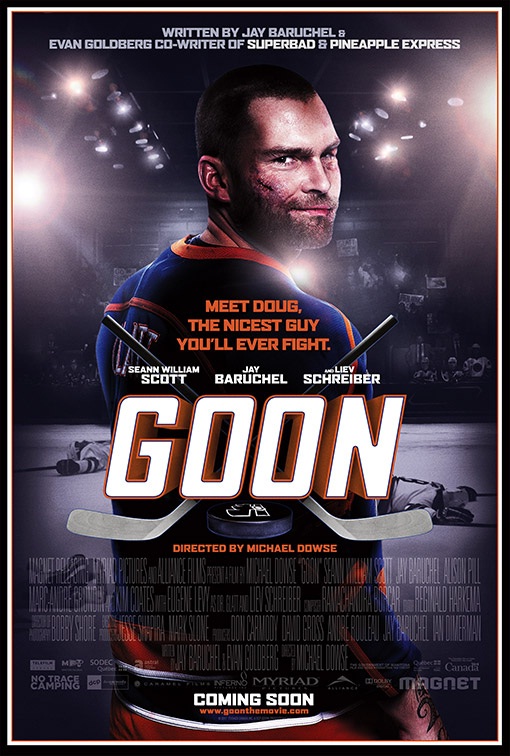 Source: EW