'Searching for Sonny': 'Friday Night Lights' & 'Gossip Girl' Stars Solve a Murder — TRAILER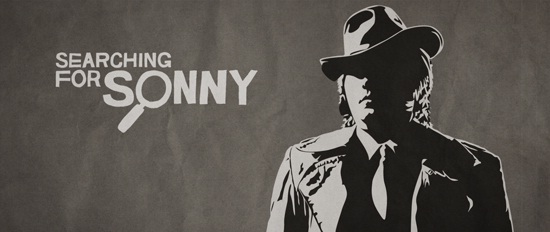 It seems as though the "high school reunion" is a newly fertile ground for cinematic storytelling. Comedies like American Reunion and 21 Jump Street have proven that the "going back to high school" motif is filled with comedic opportunity; the upcoming Channing Tatum film Ten Year will add some drama into the mix. But how about murder mystery? That's the fresh angle that the black comedy Searching for Sonny looks to take.
Jason Dohring (Gossip Girl) and Minka Kelly (Friday Night Lights) star among a gang of reunited high school chums who realize that old friend Sonny Bosco (Masi Oka of Heroes fame) has gone missing. To make matters more complicated, there seems to be a conspiracy involving Kelly's characters father, as well as an old school play written by Sonny. The excitement quickly elevates to fence climbing, gun fire, and some pretty impressive battle talk. When someone calls himself a "babbling brook," you know he means business.
Check out the quirky trailer below! The Blu-ray/DVD comes out August 28.
More:
Cuba Gooding Jr. Is on the Run in 'One in the Chamber' — EXCLUSIVE CLIP
More Batman!: 'The Dark Knight Returns' Animated Trailer Unleashed
'Greystone Park': Oliver Stone and Son Take on the Paranormal — TRAILER and PICS