Ben Stiller Lives a Life of Fantasy in the New 'Secret Life of Walter Mitty' Trailer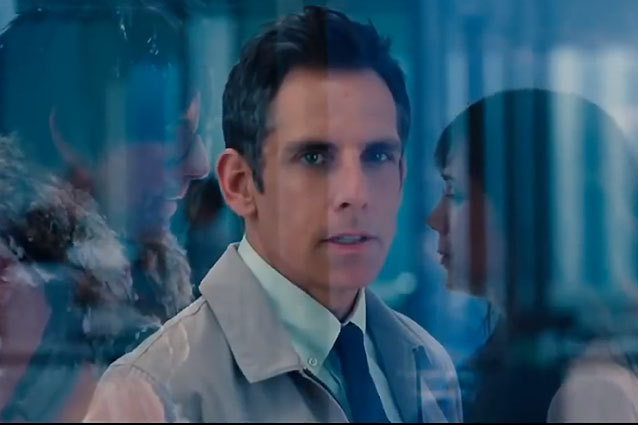 MOVIES Coming Soon/YouTube
Is this real life, or is it just fantasy? Well, Ben Stiller sure as hell doesn't know the answer to that question. In the new trailer for The Secret Life of Walter Mitty, Queen lyrics accompany Walter (Stiller) as he walks the line between reality and fantasy in a mission to live his life to the fullest.
The movie, directed by and starring Stiller, follows a Life magazine employee who breaks from his humdrum life and, through daydreams, enters a world of excitement, adventure, and romance. The film is a remake of Danny Kaye's 1947 film of the same name, which was originally adapted from a James Thurber's short story.
The second full trailer comes merely a month after the first sneak peek, and focuses less on Walter's infatuation with his co-worker (played by Kristen Wiig) and more on his quest to obtain the lost photo negative that is supposed to be the cover of the final Life magazine from a photographer (Sean Penn). The film has yet to prove that it's the next Forrest Gump (like some of its advertisements claim), but from the clips that we've seen so far, at minimum it's sure to be a heartwarming crowd-pleaser.
The Secret Life Of Walter Mitty hits theaters on Christmas Day.