See Kate Winslet, Jodie Foster's Happy/Sad/Angry Faces in 'Carnage' Poster
There's nothing quite like coupling four top notch actors and placing them in a room to duke it out with a quirky mix of comedy and drama. Whether the movie clicks or not, the results are always fascinating.
That's why director Roman Polanski's Carnage is at the top of our most-anticipated list. Based on the Tony-winning play God Carnage, the movie sports Kate Winslet, Jodie Foster, John C. Reilly and Inglourious Basterds Oscar-winner Christoph Waltz and the first poster gives us a look into the craziness that comes when this quartet is matched together.
Many faces will be made when Carnage debuts at this year's New York Film Festival and hits theaters later this year!
Check out more photos from Carnage.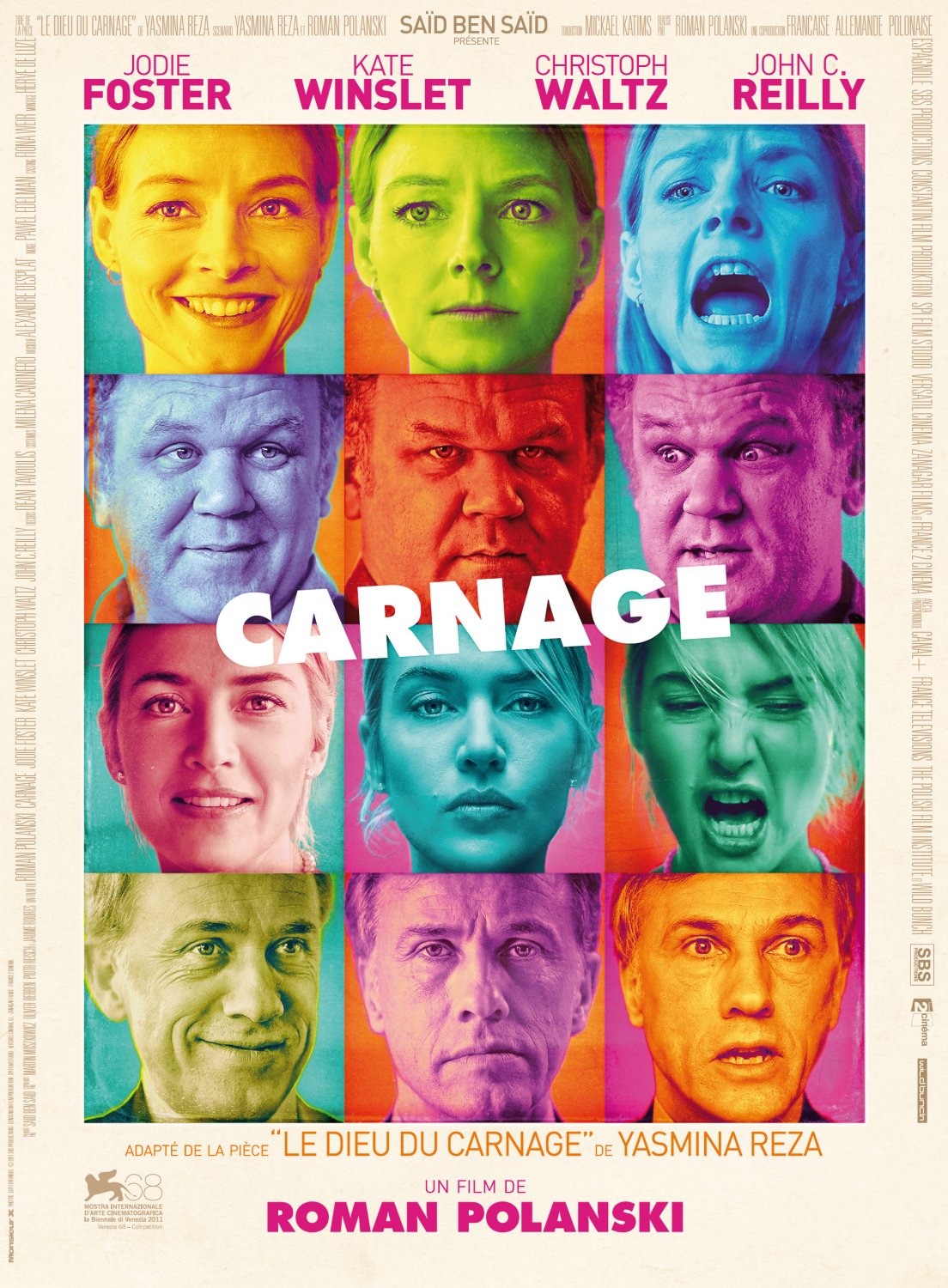 Source: IMP Awards