Selena Gomez, Vanessa Hudgens, Bikinis and Scooters on 'Spring Breakers' Set: Photo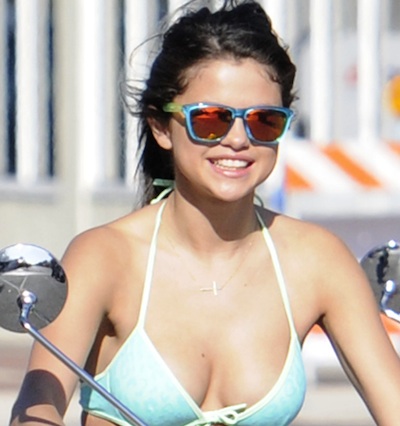 No one knows what to expect from the upcoming movie Spring Breakers.
The cast, sporting Selena Gomez, Vanessa Hudgens, James Franco and Heather Morris of Glee, combined with snapshots from set, featuring the two bikini-wearing leads cruising Florida on zippy Buddy scooters, immediately conjures up memories of Gomez's Monte Carlo. Two former Disney channel tween stars tackling a racy Spring Break movie? Sounds like the routine segue from child star to all-grown-up actress.
But here's the twist: the movie's directed by modern provocateur Harmony Korine, the twisted mind behind Kids, Gummo, Julian Donkey-Boy and the epitome of disturbing big screen affairs, Trash Humpers. The logline for Spring Breakers is equally inspiring: Four college girls attempt to fund their spring break trip by robbing a fast food restaurant.. Knowing Korine, that's only the beginning of the madness in store for Gomez, Hudgens and the rest of their ingenue gang.
Spring Breakers could easily be Korine's examination of mainstream (i.e. just be a straight up Spring Break party movie done out of his own bizarre interests), but most likely, this will be the oddest, most adult movie Gomez or Hudgens has ever tackled. And that includes Sucker Punch.
Spring Breakers doesn't have a release date, but shooting wraps at the end of this month. Check out the first photo from the movie below, and scroll further for a taste of Korine's off-the-wall style in his recent team-up with Die Antwoord, the short film Umshini Wam.
Contact Matt Patches directly on Twitter @misterpatches and remember to follow @Hollywood_com!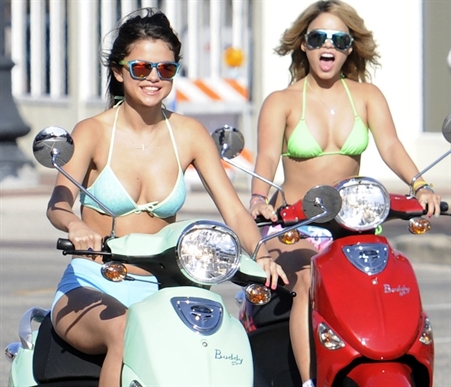 Mandatory Credit: INFphoto.com Ref: infusmi-13