Set New 'Star Wars Episode I: The Phantom Menace' Motion Poster to Warp Drive
Back in the early days of Star Wars—and by that, I mean 1999—motion posters were not an option. Think of it: combining the technological machination of a poster with the high-concept senstation of Kinematic motion* would have been unheard of. But now, in the distant future (the even more distant future to the people who live in the Star Wars plane of reality, which took place exactly one long time ago) we have progressed to a society in which any form of animated advertisement is possible.
Below is the new motion poster for the re-release Star Wars Episode I: The Phantom Menace in 3D, which will grace theaters next month. Sure, The Phantom Menace might not exactly be considered the greatest of the Star Wars series…but it's the origin story that kicked off a prequel trilogy that got much better as it went along. The first episode's title villain wields his double-saber below, proving that his film is both menacing and phant…astic.  
The film stars Jake Lloyd, Liam Neeson, Ewan McGregor, Natalie Portman, Ian McDiarmid, Samuel L. Jackson, Anthony Daniels, Kenny Baker and Frank Oz, and will reach theaters on Feb. 10. You can also check out the re-release's good old-fashioned immobile poster.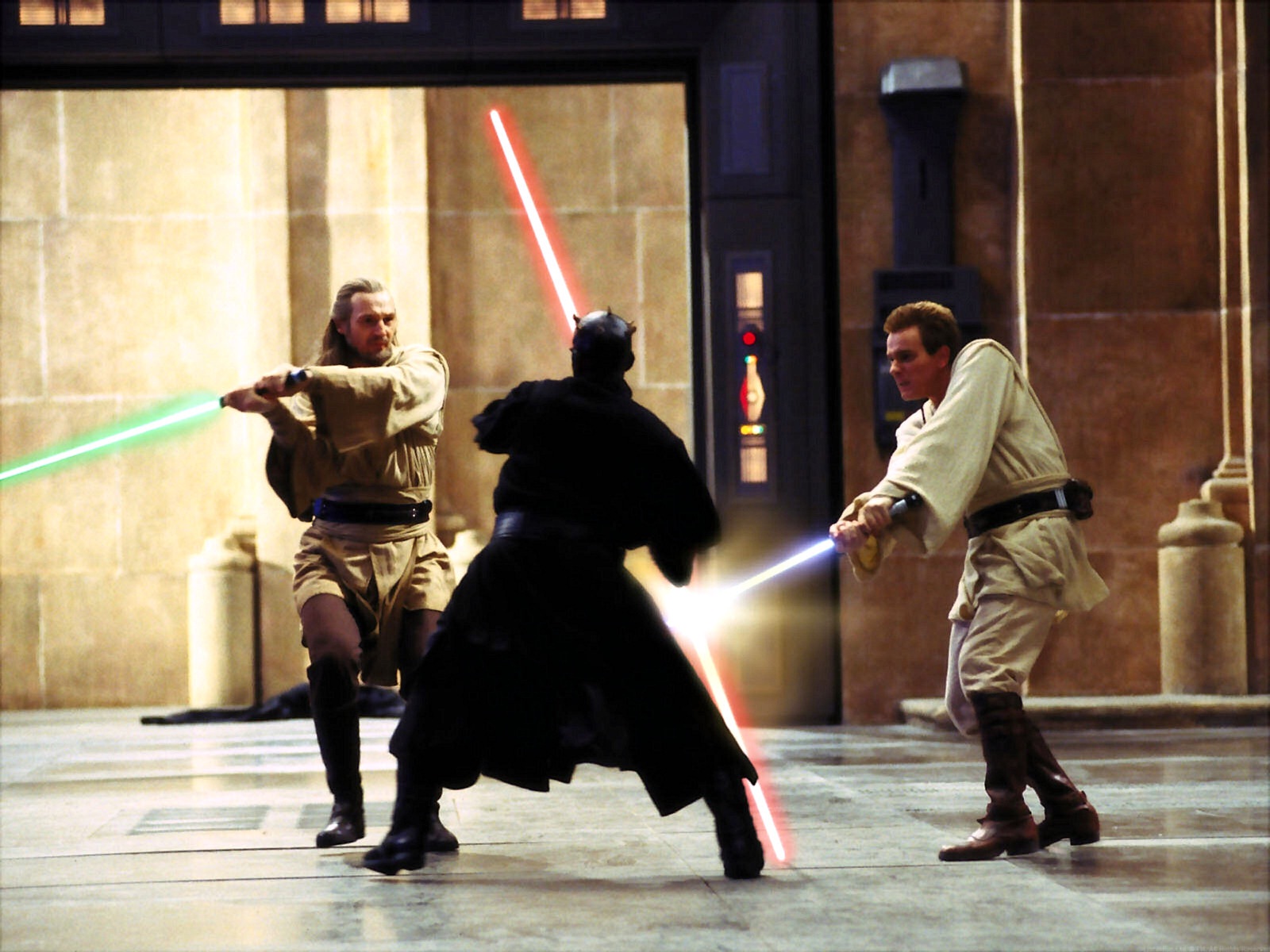 *I'm not sure if that's actually a thing. I'm clearly not smart enough to make jokes about motion posters.
Source: Vimeo