Seth MacFarlane's 3 Ds of Oscars: 'Drinks,' 'Daniel Day-Lewis,' and 'Douche' — VIDEOS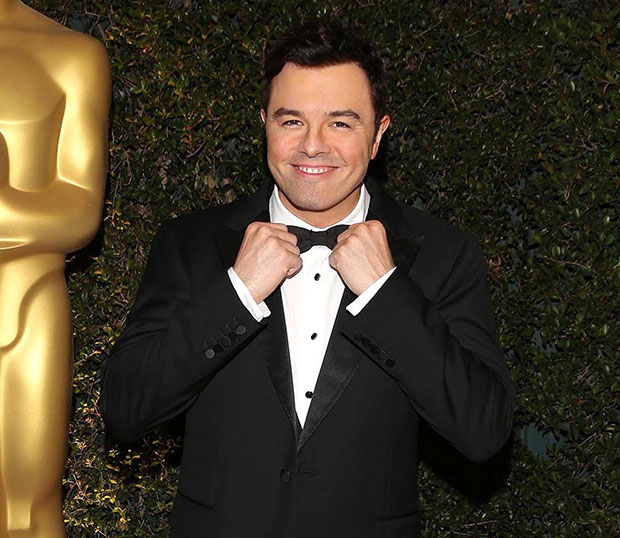 For decades now, spotlit celebrities handed the honor of hosting the Academy Awards have worked their hardest to deliver the perfect ceremony, each with different formulas for what they consider to be a winning gig. Billy Crystal opts for smiling schmaltz and Pete Rose jokes; Hugh Jackman dazzles with lavish showstopping numbers; James Franco squints and grits his jaw. And this year's Oscars host, Seth MacFarlane, has given us a taste of his take on how to host properly with five new promos for the upcoming event, set to air Feb. 24.
In these brief clips, MacFarlane covers all the basics: alcohol, his own shortcomings, abrasive Twitter followers, and perennial awards frontrunner Daniel Day-Lewis. Check out the videos below, and read the list of this year's nominees here.
More:
Seth MacFarlane's Oscars Preview: How Will He Do on Show Night? — POLL
Is Quvenzhane Wallis Oscar's Youngest Nominee, and 9 Other Questions About 2013's Race
Oscars 2013: How To Watch All The Nominated Films

Megan Fox's 12 Hottest Moments (Moviefone)

Ryan Gosling's 'Airbrushed' Abs: Plus 19 More Reasons We Love the Actor (Moviefone)