Seth Rogen's 'This Is the End' Can't Fit All It's Famous Faces in One Place — POSTER
Well, the December 21st apocalypse didn't happen. While all the Mayans may have been wrong about the end of the world, movie fans still got a taste of 2013's global destruction with the trailer for Seth Rogen's directorial debut, This Is the End. Co-directed with his writing partner Evan Goldberg (Superbad), Rogen rounded up every last one of his movie star friends (including James Franco, Jonah Hill, Danny McBride, Craig Robinson, and Jay Baruchel — all playing themselves) for a catastrophic comedy of egos.
What causes the demise of the planet? Last week's first look hinted at an otherworldly source for Earth's problems, but judging from the poster, throwing the stars into one room may be enough to cause a meltdown. Check out the first one-sheet for the movie below, and prepare for the second apocalypse, arriving June 14, 2013.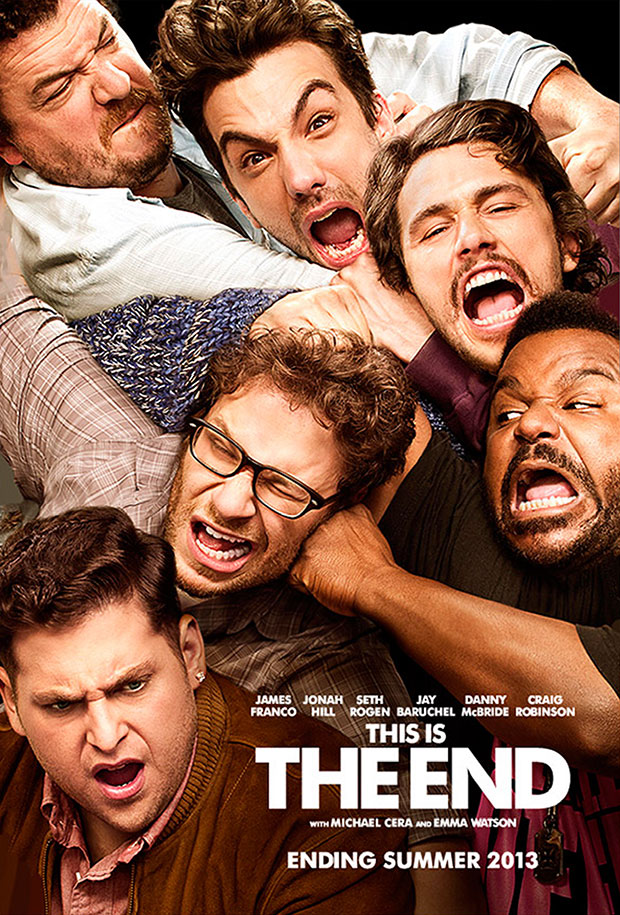 [Photo Credit: Sony Pictures]
Follow Matt Patches on Twitter @misterpatches
More:
'This Is the End': Seth Rogen and James Franco Ride Out the Apocalypse — RED BAND TRAILER
2012: The Year in Apocalyptic Movies, TV, and Books
'This Is 40': Judd Apatow on Staying Relevant and P.T. Anderson's Love of 'Heavyweights'
You Might Also Like:

20 Hottest Bikini Bodies of 2012: Kim Kardashian and More!