'Seven Psychopaths': Is Christopher Walken a Real Actor Again? — TRAILER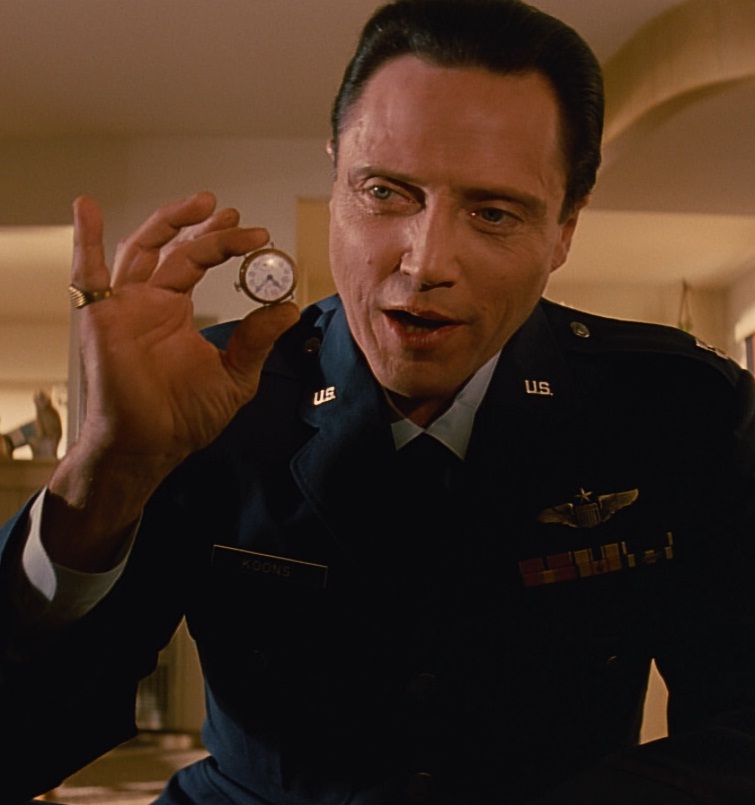 My biggest problem with the Republican National Convention is that it hasn't devoted enough attention to the pressing issue of dog-theft. Shih Tzus are being burgled by the dozen Southern California, and it's a crime wave that is eating into the character of this country. Thankfully, we have a movie like Seven Psychopaths to really take a look at this standing crisis, and an all-star cast to deliver the message: don't steal dogs. The More You Know.
In all seriousness, Seven Psychopaths, from writer/director Martin McDonagh (In Bruges), looks to be a good deal of bonkers fun. With Woody Harrelson revisiting the dangerous nut job persona he has tread so often and so adeptly, and Colin Farrell and Sam Rockwell as two starving artists who get swept up in the high-stakes game of dognapping, the below red band trailer from Yahoo boasts a lot of favorable elements. And of course, there's Christopher Walken.
People forget that Walken once put a gun to his head in a Vietnam basement, delivering one of the most powerful big screen performances in the history of cinema (that would be from The Deer Hunter). Instead, talks of Walken are generally limited to recitations of his Pulp Fiction speech and "More cowbell!" sketch lines. Once the world realized how funny Walken could be, that's all it wanted from him. The past decade has placed the actor primarily in cameo roles playing "weirdos" — lackluster comedies like Envy and Balls of Fury enlisted Walken (thanks to his ambitious attitude of trying to never turn down a role), using his iconic speech patterns to fill the void of actual well-written material.
Seven Psychopaths is a comedy, and a wacky one. But it looks like it might actually use Walken for more than a one-trick pony. Playing a tested criminal and a religious fellow, Walken seems like he'll be revisiting the twisted sensibility that worked so well in Pulp Fiction, True Romance, Batman Returns, and other great movies.
Check out the trailer below, which also features Gabourey Sidibe and the great Tom Waits. The film comes out October 12.
[Photo Credit: Miramax]
More:
Meet the Seven Psychopaths of 'Seven Psychopaths' — TRAILER
'The Sapphires' has Chris O'Dowd, Groovy Girl Group Goodness — TRAILER
'The Company You Keep' Trailer: Robert Redford & Susan Sarandon Are a Terrorists