Sex Etiquette: Zac Efron's & Other Stars' Rules for Filming Love Scenes
You know the old adage: Imagine your audience naked. But what if you're a superstar with the unenviable (or enviable? We're not sure) task of unzipping your dress or pants in front of a camera crew… and millions of viewers? If you're Zac Efron, you simply shrug your shoulders. In his upcoming movie, The Lucky One, the 24-year-old hunk steams up the silver screen with his costar Taylor Schilling — and while some stars freak out about getting between the sheets on-screen, Efron claims it didn't phase him. "There is sort of a fear inherent in everyone else, so me and Taylor weren't afraid at all," Efron tells People. But while Efron's fearless tactics may work for him, other celebrities have their own sex etiquette.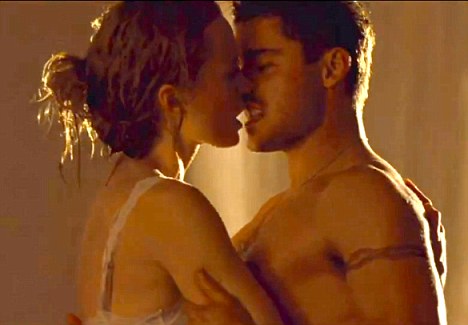 Jake Gyllenhaal likes to find "the rhythm" with his on-screen partners.
Gyllenhaal isn't a one-night stand sort of guy. Even when it comes to on-screen sex: For his intimate scenes with Anne Hathaway in Love and Other Drugs, Gyllenhaal claims it was all about the two stars' familiar rhythm. "Annie and I had already had sex on film (in Brokeback Mountain)," he tells Esquire magazine. "There's something about the way Annie and I both work] which is inherently very musical. It's all about rhythm. There's a rhythm to writing, there's a rhythm to sports, there's a rhythm to sex."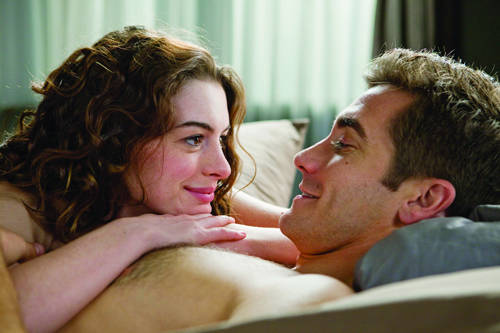 Keira Knightley likes to throw one back before getting it on.
As we all know, alcohol is said to be liquid courage. (Said to. Said to! Not like I would know… ) Knightley certainly wouldn't dispute that statement. The actress actually likes to sip on vodka before monkeying around with her costars. "I did a couple of shots of vodka — definitely — beforehand [for A Dangerous Method]," she admits. "And then a couple of glasses of champagne as a celebration of never having to do that again."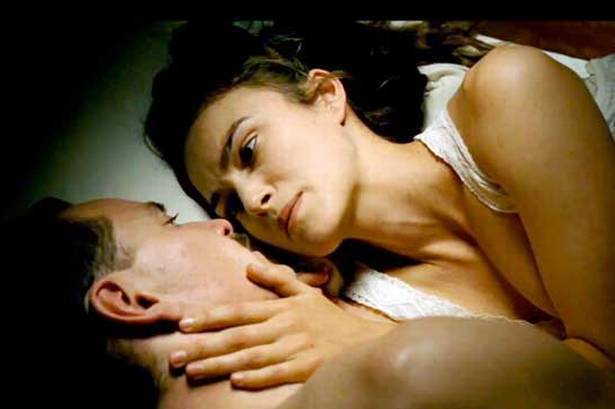 The smokey Michael Fassbender smokes.
If you saw Fassbender in Shame, you wouldn't think that he's shy about getting up-close and personal (why should he be shy?!) — but the actor still goes through some mental groundwork before filming sex scenes. According to the LA Times, Fassbender prepped for his sex scene in Shame by smoking a cigarette and taking a shot of tequila with his costar Amy Hargreaves. Just remember, Fassbender: You are sexy. Lung cancer, not so much.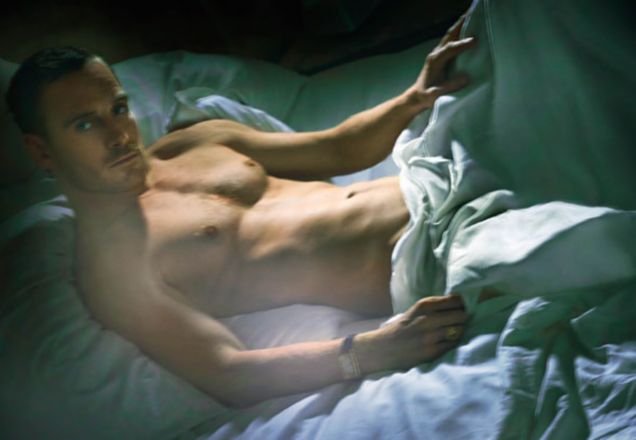 Channing Tatum pretends he's alone with his costar.
Tatum, a former male stripper, is used to disrobing in front of a crowd. Still, when filming a sex scene in front of a crew, he likes to pretend his audience doesn't exist. "You have to let go of the really awkward circumstances," he tells EW. "You have to just look at each other and be in that moment." So what does the gaffer do with all those dollar bills?!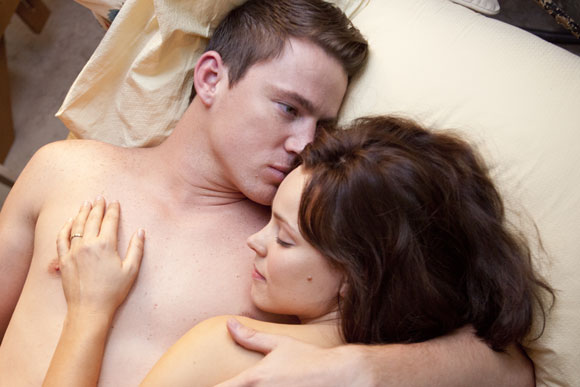 Regardless of actors' methods, thank goodness for editing. Otherwise all of our fantasies would be ruined.
[People, Esquire, Daily Mail]
More: