What Is the Government Doing to Shailene Woodley's Head in New 'Divergent' Pics?
Shailene Woodley has been cut from The Amazing Spider-Man 2, but she doesn't have to worry too much. Rather than simply falling in love with a superhero, she gets to be her own superhero of sorts in the upcoming Divergent.
Divergent is the latest among the slew of young adult adaptations hitting theaters. It's based on the novel of the same name and is set in a future dystopian Chicago where society is divided into five factions: Abnegation (the selfless), Amity (the peaceful), Candor (the honest), Dauntless (the brave), and Erudite (the intelligent). All 16-year-olds take an aptitude test to determine which faction they fit into, but Tris Prior (Woodley) doesn't fit into just one. She is Divergent, and she must never tell anyone. But when she discovers a conspiracy to destroy all members of her species, she must find out what makes being Divergent so dangerous before it's too late.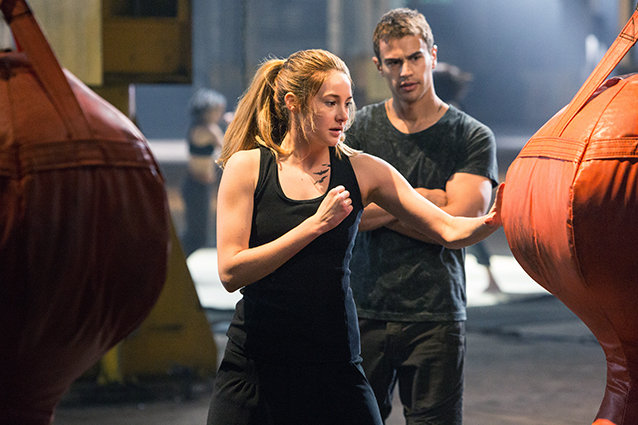 The film co-stars Theo James, Kate Winslet, Tony Goldwyn, Ray Stevenson, Maggie Q, Mekhi Phifer, Jai Courtney, Miles Teller, Zoë Kravitz, Ansel Elgort, Ben Lloyd-Hughes, Ben Lamb, Christian Madsen, and Amy Newbold. It opens on March 21, 2014.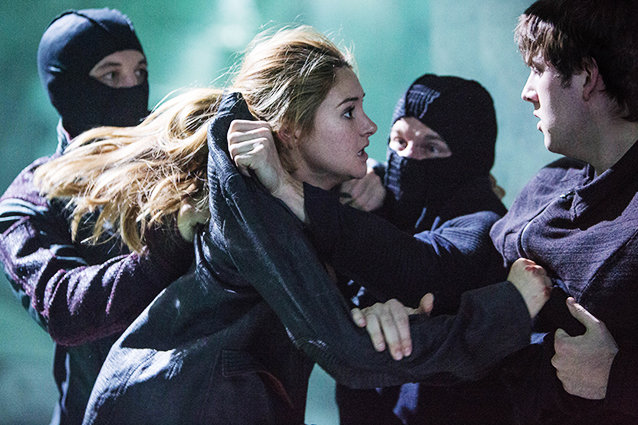 Follow Jordyn on Twitter @jordynmyah | Follow Hollywood.com on Twitter @Hollywood_com
More:
Shailene Woodley No Longer In 'The Amazing Spider-Man 2'
Shailene Woodley, Queen of Y.A.? Starlet Joining 'Fault In Our Stars' Too
'The Spectacular Now' Looks Spectacular, and We Want to See It Now (Get it?!)
---
From Our Partners


Stars Pose Naked for 'Allure' (Celebuzz)


20 Grisliest TV Deaths of 2012-2013 (Vulture)