Shailene Woodley, Queen of Y.A.? Starlet Joining 'Fault in Our Stars' Too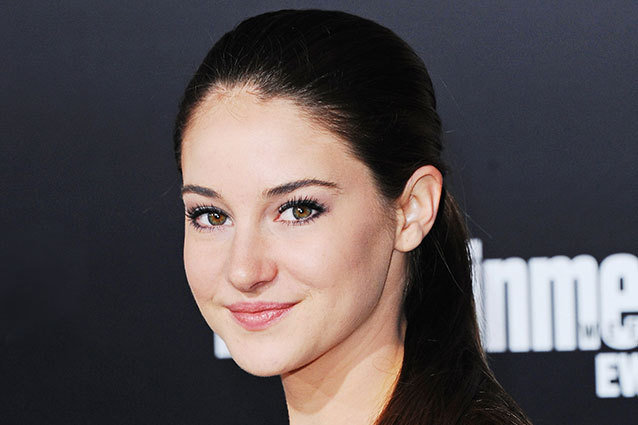 Shailene Woodley wants all the Young Adult fiction roles, it seems. After nabbing the lead in Divergent's adaptation back in October, Woodley is stacking up another Y.A. role in The Fault in Our Stars, John Green's bestseller which managed to transcend the Y.A. curse and become Time Magazine's top book of 2012. No wonder the Secret Life of the American Teenager star is making a beeline for this movie; she is a perfect hybrid of tween appeal and critically acclaimed dramatic chops (need we remind you about The Descendants?), just like Green's book. 
RELATED: Shailene Woodley Joins 'Divergent': Will It Work?
According to Deadline, Woodley is in final negotiations to play the lead role of Hazel Grace Lancaster, a young cancer patient who falls in love with her fellow cancer support group member. Despite its grim premise, the book captures the vibrance and energy of the two lovers, whose experience is more about finding the joy in life, no matter what lies ahead, rather than focusing on the finite time available to them. Woodley certainly has the skills to tap into this character; she traversed this type of territory adeptly as the angry teenage daughter to George Clooney and her cancer patient mother in the funny and touching film The Descendants. 
RELATED: 'Secret Life' Poster: Everything's Coming Up Roses for Shailene Woodley
Between The Fault in Our Stars, her role in Divergent, and her upcoming turn as Mary Jane Watson to Andrew Garfield's Spider-Man, Woodley is on the cusp of a pretty sizable moment. She lost a little momentum after the buzz of her Oscar-winning Clooney starrer died down, but it has served as enough of a determining factor to nab her some serious roles outside of her ABC Family claim to fame. And now, it's all happening. 
Follow Kelsea on Twitter @KelseaStahler
[Photo Credit: Jon Kopaloff/FilmMagic]
---
You Might Also Like:


15 Oscar-Winning Nude Scenes


Young Jack Black Is Totally Unrecognizable