'Sherlock' Star Benedict Cumberbatch to Play Real Life Sleuth Julian Assange?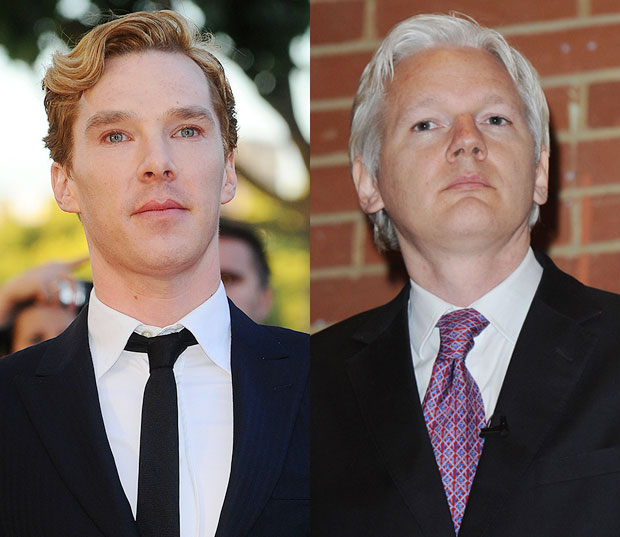 Julian Assange's investigative escapades have made him both a lauded soldier of truth, and many a government figure's public enemy number one. His tactics are elusive and his mission blunt. Assange believes no secret or shred of evidence should be kept from the public, and he has stuck to that mantra since the creation of his landscape-busting website WikiLeaks. He's a dedicated radical committed to uncovering the truth.
So it's fitting that the producers of an upcoming Assange biopic may gravitate towards an actor who has charted similar obsessive territory — albeit a fictional one. According to Deadline, Benedict Cumberbatch, star of the hit BBC show Sherlock, is currently in talks to take on the role of Assange in Dreamworks' upcoming film based on two books: WikiLeaks: Inside Julian Assange's War On Secrecy, by David Leigh, and Inside WikiLeaks: My Time With Julian Assange At The World's Most Dangerous Website by Luke Harding. Director Bill Condon (Twilight Saga: Breaking Dawn, Kinsey) is currently attached to direct the untitled drama.
Aside from the obvious physical likeness, Cumberbatch is a fitting actor to take on the role of Assange. He's clocked time as the sardonic Detective Holmes, and as a spy in last year's Tinker Tailor Soldier Spy, proving he has the dramatic chops to play off the modern world's most aggressive investigator. He's also a relative unknown, about to make a huge splash in the blockbuster world: he has multiple roles in The Hobbit trilogy (including a motion capture performance as a the dragon Smaug), and he'll butt heads with Captain Kirk in the upcoming Star Trek Into Darkness. A role in a prestigious picture like the Assange biopic could round him out to be one of Hollywood's most versatile players.
Also rumored to be joining the film is Joel Kinnaman, whose impressive work on AMC's The Killing landed him the lead in the upcoming RoboCop remake. If Kinnaman joins the picture, he'll play Assange's former right hand man Daniel Domscheit-Berg.
Details on when the film will arrive in theaters or even begin shooting are murky. But with every second that passes, Assange's story becomes even more complicated. Spending the summer holed up in the Ecuadorian embassy in London, capitalizing on diplomatic asylum to protect him from sexual assault charges, Assange's fascinating tale continues to unravel. Cumberbatch may sign up for one movie, but the way Assange's real life is going, there might be enough material for a franchise.
Follow Matt Patches on Twitter @misterpatches
[Photo Credit: WENN (2)]
More:
'Star Trek Into the Darkness' First Look: Benedict Cumberbatch as Shocking Villain
Hollywood.com Exclusive: Benedict Cumberbatch on His 'Tinker, Tailor, Soldier, Spy' Style
New 'RoboCop' Costume Follows Suit with Modern Superheroes — PIC
From Our Partners:

(Moviefone)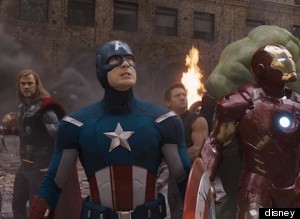 Marvel's Risky Future
(Moviefone)