Shia LaBeouf Is 'Done' Making Studio Movies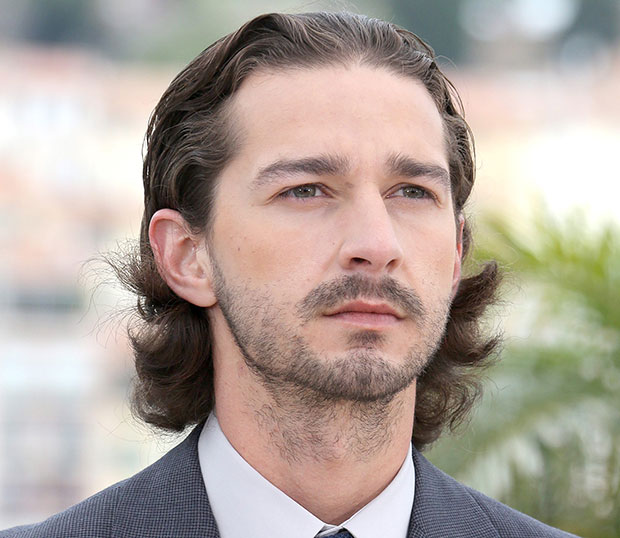 Greasy acting wunderkind and future Tom Cruise replacement Shia LaBeouf, who once tortured the world with shouting at metallic blurs through three Transformers films, says that he is "done" making major studio movies. What, did an exec ask him to actually shave? Well, his exit is well timed, because relegating himself to a much smaller audience is probably what a lot of Americans were hoping he would do anyway. But with what he had to say about the movie-making establishment, he's probably not going to be able to find a job even as Third Sidekick with Mustache in any future franchise film.
"There's no room for being a visionary in the studio system. It literally cannot exist," the star of cinematic masterpiece Wall Street 2: Money Never Sleeps tells the Hollywood Reporter. "You give Terrence Malick a movie like Transformers, and he's f–ed. There's no way for him to exist in that world… [the studios] give you the money, then get on a plane and come to the set and stick a finger up your ass and chase you around for five months."
He also had some harsh words for his former mentor Steven Spielberg. Their friendship ended after LaBeouf criticized the final Indiana Jones movie. "He told me there's a time to be a human being and have an opinion, and there's a time to sell cars," LaBeouf, the least ludicrous thing about Indiana Jones and the Kingdom of the Crystal Scull (next to Karen Allen's hair) says. "It brought me freedom, but it also killed my spirits."
So, how is DUI, public drunkenness, and street fight survivor LaBeouf going to pay his rent? Indies! Of course! Look how that has been going for Parker Posey, and she's actually talented. He stars in the little movie Lawless (formerly known as The Wettest County in the World and The Worst Little Whorehouse in Texas) which opens this Labor Day and has already been delayed, which is always what happens to a sure-fire hit (that was sarcasm). Next he'll be seen in the Robert Redford picture The Company You Keep. Later this year he starts filming Nymphomaniac with Lars von Trier, which is said to be so sexually explicit it will make someone who reads 50 Shades of Grey on the subway blush.
Well, it looks like since the movie biz hasn't really worked out, Shia has a big career of showing off his penis to fall back on. Wonder how he feels about the porn studio system?
Follow Brian Moylan on Twitter @BrianJMoylan
[Photo Credit: Wenn.com]
More:
Shia LaBeouf a 'Nymphomaniac' for Lars von Trier?
Shia LaBeouf and Tom Hardy Are Slick, Old School Gangsters in 'Lawless'