Love Changes Everything in This Exclusive Clip from 'Shirin in Love'
No matter where in the world you come from, nobody can resist a good love story. That's the premise behind Shirin in Love, the upcoming romantic comedy written and directed by Ramin Niami, which shows that love can overcome any obstacle, even if that obstacle is an obnoxious fiancé. The film follows Shirin (Nazanin Boniadi), an Iranian-American writer who lives in Los Angeles with her family. Despite her several-years-long engagement to a plastic surgeon in Beverly Hills, Shirin finds herself drawn to William (Riley Smith), a loner who lives in a lighthouse in Northern California. As the two grow closer and both of their secrets start to unravel, Shirin must face not only the difference between their cultures, but also finally discover who she truly is and what she wants out of life.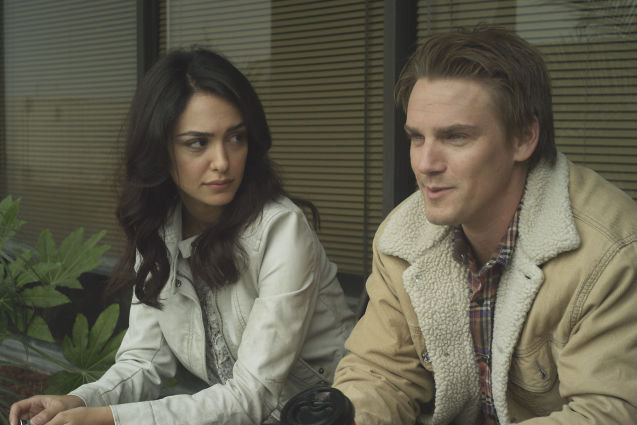 Sideshow
And based on our exclusive clip, it appears that what Shirin really wants is to be closer to William, both emotionally and phsyically, and the chemistry that the two share is clear from the way he reveals a little bit about his relationship to his father. Even though much of the film deals with Shirin being torn between the two worlds of her family and her desires, it seems clear from the clip that these two understand each other on some level, even if they have very little in common. After all, that's what at the heart of every good rom-com, no matter where it's set. 
Shirin in Love will hit theaters in select cities on March 14.