SXSW: 'Short Term 12' is a Small Movie with a Big Impact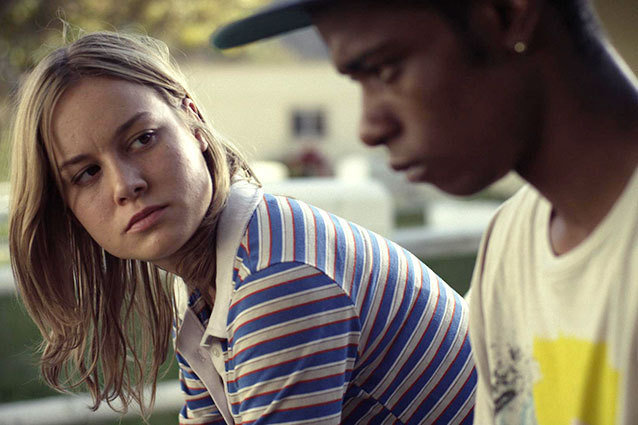 A little movie can have an awfully big impact. Destin Cretton's Short Term 12 — an equal parts heart breaking and life-affirming drama — is one that will, and should, get people talking. The film, which debuted at the SXSW festival on Sunday, is not only a star vehicle for its tremendously talented, young ensemble (including a career-making performance by 21 Jump Street's Brie Larson) but a conversation piece film, and an important, timely one at that. 
RELATED: SXSW 2013: 5 Must-See Films
Rooted deeply in humility and realism (likely thanks largely in part to Cretton's own real-life experiences with the subject matter at hand) Short Term 12 chronicles the lives of dedicated supervisors at a residence for troubled youths and the very kids they are trying to help. Two of the supervisors, Grace (Larson) and Mason (an impressive, effective John Gallagher Jr.) are in a relationship and are trying to navigate their own complications while dealing with the heaviness that comes with their line of work. 
All of the kids at the facility break your heart in their own specific way (mine particularly ached for a shy boy named Sammy who only found solace in small dolls), like Mason, Grace, and the rest of the staff, all you want to do is hug them and tell them it's going to be alright. Even when it's best not to. As the film progresses (it moves swiftly) we learn that Grace isn't just in this line of tough work because it's noble, but because she is a survivor of abuse herself. Grace takes particular interest in a new resident, a young girl named Jayden (a vulnerable, stunning Kaitlyn Dever) whose tragic upbringing mirrors her own. If Grace can't change her past, she can at least try everything in her power to change Jayden's future. 
RELATED: The 2013 SXSW Film Lineup 
But what really will get the conversation —not only here in Austin, but when the movie is seen by even wider audiences — is how expertly and sensitively it deals with mental illness. Where other films like Silver Linings Playbook can play it up for laughs (that's not to say Short Term 12 doesn't have it's moments of levity, in addition to be downright harrowing at times, it's also got moments that are charming and genuinely funny) Cretton's film sheds light on taboo topics like suicide and self-harm like cutting, putting them in terms those mercifully out of the spectrum can understand. For those who suffer, and/or love those who do suffer, will not only be relieved to see an accurate depiction, but one that will change hearts and minds. 
Short Term 12 is a beautiful movie in every sense of the word, it is beautifully shot, beautifully scored, and beautifully acted. It's a lovely, honest tearjerker of a film that will make you want to help make the world a better place. How many movies these days, at SXSW or elsewhere, can say that? 
RELATED: SXSW: 'Drinking Buddies' is a Good Time, With Less Filler 
[Photo credit: SXSW]