'Skyfall': Daniel Craig Is Classy, Sleek and Deadly as Bond — POSTER

You can almost hear the music starting up. The new poster for Skyfall is as classic Bond as you can get, with Daniel Craig marching down a silver-toned vessel, gun in hand, face cold and suit perfectly pressed. It's everything fans love about Bond, and have loved about Bond since his Sean Connery days. But with Sam Mendes as the director of the upcoming film, weren't you kind of expecting, and even hoping, something different?
The filmmaker who brought such a distinct character to movies like American Beauty, Jarhead, Revolutionary Road and Away We Go was not an obvious choice for the Bond franchise. While there is a staunch "If it ain't broke, don't fix it" mentality when it comes to Bond, those familiar with Mendes' work have been excited over how the director might invest his vision into the age-old character. Of course, the below poster doesn't necessarily negate a very Mendes-y Bond movie in the making… but it does look a lot more traditional than what some might have expected.
But this is a good problem to have. Bond-Bond or Mendes-Bond; either way, you're getting something worth watching.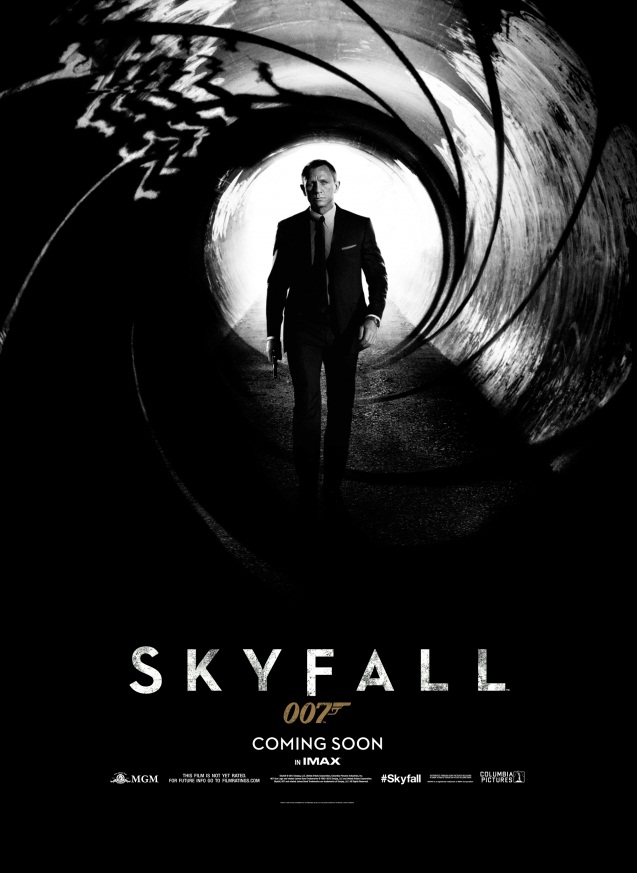 More:
Daniel Craig, Sam Mendes and More: How Skyfall Regenerates James Bond
Skyfall: Hollywood.com Visits the Set of Bond's Latest Mission
Bond Is Back! Daniel Craig in Skyfall Action — PICS
[007]