'Skyfall,' 'Lincoln,' 'Silver Linings Playbook' Among 2013 Producers Guild Award Nominees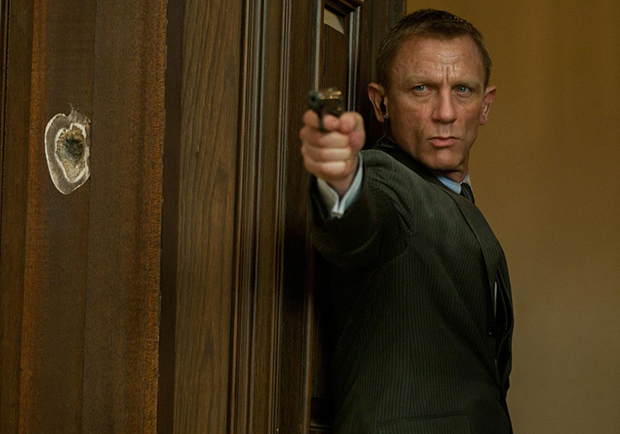 If you want a sneak peek of what the 2013 Academy Award Best Picture race could look like, you might want to check out the ten films nominated by the Producers Guild of America for the Darryl F. Zanuck producer of the year award. The PGA award is usually an accurate indication of how the Oscar race will play out.
This year's PGA nominees include Skyfall, the first-ever nomination for a James Bond film, and other Oscar frontrunners, including Les Miserables, The Silver Linings Playbook, Zero Dark Thirty, Argo, and Lincoln.
GALLERY: 13 Bond Sex Scenes That Leave Us Shaken (Not Stirred)
Rounding out the ten competitors are Django Unchained, Life of Pi, and Oscar longshots (but still buzzy films) Beasts of the Southern Wild and Moonrise Kingdom. As the Los Angeles Times notes, the PGA Award usually goes hand-in-hand with the Best Picture Oscar. Notably, the last time the PGA and the Academy were divided was 2006, when the PGA honored the quirky indie Little Miss Sunshine and the Academy chose Martin Scorsese's The Departed.
On the TV side, American Horror Story, Breaking Bad, Homeland, The Big Bang Theory, Louie and more were all honored.
Animated films vying for a trophy include Brave, Frankenweenie, ParaNorman, Rise of the Guardians, and Wreck-It-Ralph.
GALLERY: 8 Animated Movies That Made Us Cry
The Oscar nominees will be announced on Thursday, Jan. 10, and the PGA Awards will be handed out on Saturday, Jan. 26 in Los Angeles. The first major ceremony of the 2013 award show season will be the Golden Globes on Sunday, Jan. 13. The Oscars will be held on Sunday, Feb. 24.
Follow Jean on Twitter @hijean
[PHOTO CREDIT: Sony Pictures]
More:
'Skyfall' Hits $1 Billion at Worldwide Box Office
Jessica Chastain, Kathryn Bigelow React to 2013 Golden Globe Nominations
Connie Britton, Lena Dunham React to 2013 Golden Globe TV Nominations

'Les Mis': Who's Who of the Cast — PICS