'Skyfall' Returns to Kill at the Box Office, 'Playing for Keeps' Dead on Arrival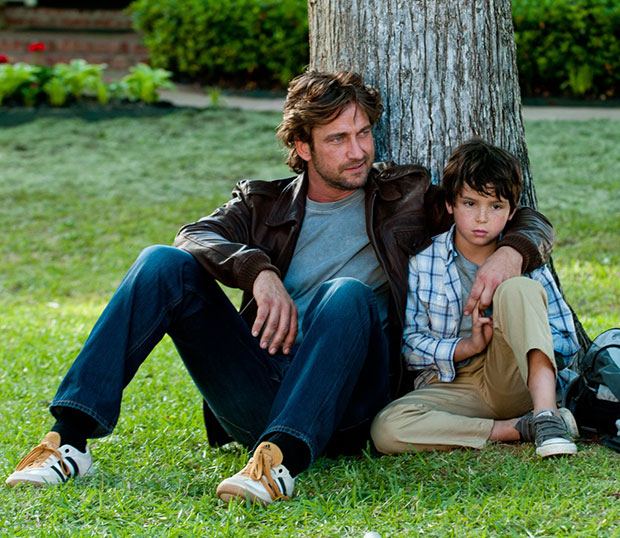 The thing that every James Bond movie needs to be really successful is a good villain. Our favorite spy is nothing if he doesn't have someone to save the world from. That's ironic because this weekend, there was no villain at all and 007 still managed to triumph. In an odd scenario, Bond's latest movie Skyfall which opened in the number one spot weeks ago returned from the second place position in its second, third, and fourth weeks in release and managed to reclaim the top spot with $11 million, mostly because the new movies that came out on Friday weren't of much interest to film hounds. It is highly rare for a film to jump back to number one and we have never seen a film do it in this exact way. 
Other notable movers include: Forrest Gump which opened at number one and then bounced around between the second and third place and back to number one four more times within its first 10 weeks!
There's Something About Mary opened in 4th place and finally got to number one in its 8th weekend!
The Help opened in 2nd place and then was number one for its 2nd 3rd and 4th weekends and then back to 2nd place in its 5th weekend.
Also of note (courtesy of Sony Pictures): Sony Pictures' and Metro-Goldwyn-Mayer's SKYFALL, grossed an estimated $20.3 million this weekend overseas, bringing the international total to $656.6. With the estimated $261.6 million from North America, SKYFALL has now taken in $918 million worldwide – the highest grossing film ever released by Sony Pictures beating Spider-Man 3 ($890 million). On Skyfall, Sony's markets earned an estimated $18.8 million overseas to bring the cume to $571.1. MGM's distribution partners grossed an estimated $1.6 million to bring their cume to $85.5.
The new Gerard Butler rom-com was the only one to crack the top 10 coming it in sixth place with only $6 million, which is probably less than what costar Jessica Biel paid for her wedding to Justin Timberlake. 
Rounding out the top five, kids flick Rise of the Guardians fared well in its third week with $10.54 million, Twilight Saga: Breaking Dawn 2 keeps chugging along in week four with $9.2 million, Lincoln's history lesson raked in $9.1 million, and Life of Pi still has some tiger in the tank with $8.3 million. 
[Photo Credit: FilmDistrict]
More:
'Skyfall' and 'Lincoln' May Trounce 'Twilight,' 'Playing for Keeps' to Lose Big
'The Twilight Saga: Breaking Dawn – Part 2' Is Box Office Gold with $141.3 Million
Thanksgiving Box Office on Record Pace!
You Might Also Like:

12 Hot (And Horrifying) TV Nude Scenes

6 TV Kids Who Vanished