'Skyfall' Trailer: What James Bond Learned from Harry Potter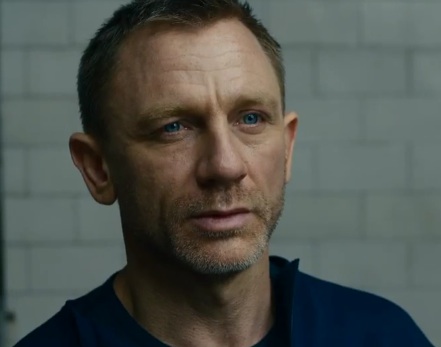 When Hollywood.com visited the set of the latest James Bond movie, Skyfall, director Sam Mendes made it clear that he had a deep love of the old school 007 movies, and that the goal for his entry was to "go back to the Fleming." Franchise masterminds Barbara Broccoli and Michael G. Wilson echoed the idea of returning to the vibe of the source material, even though the movie wouldn't be directly adapting it. Judging from the first trailer for the movie, the literary starting point seems to have worked: Skyfall looks distinct, straying from the familiar look and feel of an action movie.
With the choice of Mendes, Broccoli and Wilson follow the successful path of the Harry Potter movies. They're investing in auteurship — allowing a director with a vision to use the mythology of Bond as a starting point, but never folding to the demands and expectations of modern blockbusters. That's where Quantum of Solace and many of the late Pierce Brosnan-era Bonds went wrong. Quantum felt like a riff on the Bourne movies, swapping out Matt Damon for the new-and-improved James Bond. Skyfall doesn't overtly imitate anything, even the successful Daniel Craig reboot Casino Royale, of which Mendes is a huge fan. Like the jump between Chamber of Secrets and Prisoner of Azkaban, or even the radical departure in aesthetics director David Yates made when he took over the series with Order of the Phoenix, Mendes 007 spy adventure feels like a stand alone, even while carrying over Craig as Bond, Judi Dench as M and other signature elements of the series.
The Potter/Skyfall comparison is even more apt thanks to the outright British-ness on display in the trailer. That was one of Mendes' goals — make his movie feel better connected to the source material's home country. It's there, with rainy landscapes and a grit that previously helped ground the Potter movies in a necessary reality. The work of legendary cinematographer Roger Deakins (Road to Perdition and most of the Coen Bros. films of the past decade and a half) transforms Skyfall into an unexpected visual feast. The take should only help to integrate the film's big action scenes in a dramatic and realistic way. We get only a glimpse of the epic opening in Istanbal, but the push in the trailer is mood, intensity and character — an aspect severely lacking from Quantum.
The eight films comprising the Harry Potter franchise were all about risks, and 007 finally seems to be following suit. There's no one right way to make a James Bond movie. Skyfall is an exciting new departure.
Skyfall, starring Craig, Dench, Naomie Harris, Bérénice Marlohe, Javier Bardem and Ralph Fiennes, hits theaters November 11, 2012.
Follow Matt Patches on Twitter @misterpatches
More:
'Skyfall': Daniel Craig Is Classy, Sleek and Deadly as Bond — POSTER
Daniel Craig, Sam Mendes and More: How 'Skyfall' Regenerates James Bond
Naomie Harris and Bérénice Marlohe: The New Bond Girls Dish on 'Skyfall'
[Photo Credit: Sony Pictures]