'Skyfall' Video Diary: When James Bond Met Tom Ford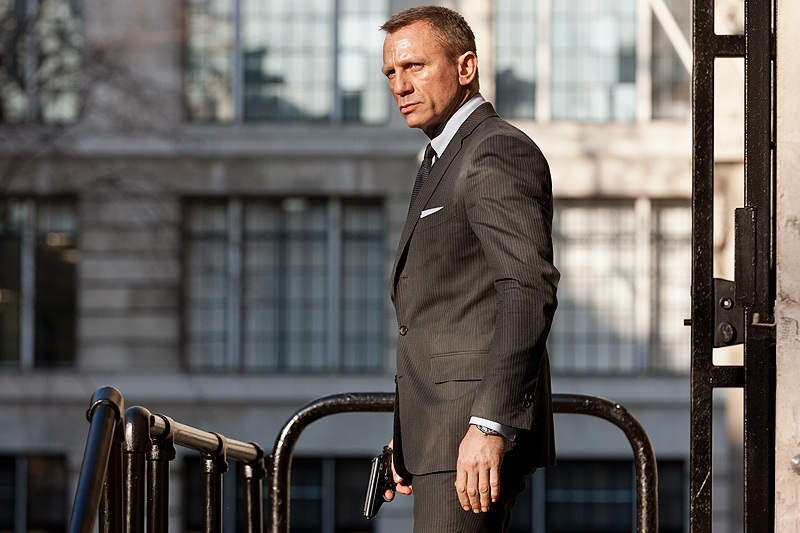 Every girl's crazy for a sharp dressed man, even award-winning costume designer Jany Temime. In the latest installment of the Skyfall video diary series, Temime — whose previous work has included making post-apocalyptic garbs for Children of Men, figuring out how one dresses while killing time in In Bruges, and transforming the cast of Harry Potter for six of the eight films — talks about what it takes to dress the man who embodies cool in cinema: Bond. James Bond. 
Like 007 with a martini, Temime had to find the perfect fit. The designer, who says she's fulfilling a lifelong dream to work on a Bond film, explains she had to find the difficult balance of maintaining the clean, classic look of the iconic, effortlessly suave secret agent man, while giving it some 2012 flair. The "new" Bond also needed a wardrobe that clung "very near" star
Daniel Craig
's body, but moved well for all the action. ("He does have a great body," Temime acknowledges of Craig's physique.) 
Enter world renowned designer and writer/director of the stylish, well-suited drama A Single Man, Tom Ford. Ford, who worked on previous Bond project Quantum of Solace, manufactured what Temime describes, "exceptionally well made" suits for Craig on Skyfall. Watch the clip below, in which Temime explains what makes Tom Ford's James Bond suits "indestructible" and how the wardrobe doesn't get lost in the midst of all the exotic locations. Somewhere, Barney Stinson is gently weeping with joy. 
More: