'Slumdog Millionaire,' '127 Hours' Writer Could Write 'Hunger Games' Sequel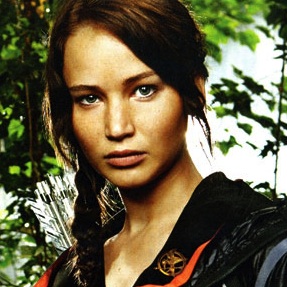 This week's debut of The Hunger Games trailer must be going over quite well with the producers of the movie—they're solidifying their early plans of developing a sequel and hunting down a writer.
Simon Beaufoy, the Oscar-winning screenwriter behind, Slumdog Millionaire, 127 Hours and (a person favorite) The Full Monty, is being courted by Lions Gate to pen the second installment of the Young Adult Fiction franchise. In respect to those who are haven't read The Hunger Games and are waiting for the Jennifer Lawrence-led big screen version, the book's sequel Catching Fire continues to expand the post-apocalyptic world set up in the first novel with an equal amount of action and politics. If you end up digging the first movie, chances are, you'll love you some Catching Fire.
Originally, Hunger Games writer/director Gary Ross was set to write the second installment of the franchise, but obligations to finishing the first movie on time (it's set to be released March 23, 2012) kept him from the task. Thankfully, they've found an ample replacement in Beaufoy—he's shown he can write something kinetic, while injecting it with much needed humor and character (there's a reason Slumdog Millionaire took home Best Adapted Screenplay in 2008). He's a great choice and a sign that the studio is taking their new baby seriously.
If Lions Gate wants Hunger Games to be their Twilight, expect production on Catching Fire to move quickly, possibly even hitting theaters in 2013.
="font-style:>
Source: Deadline