Smile! Paul Dano Will Play Brian Wilson in 'Love & Mercy' Biopic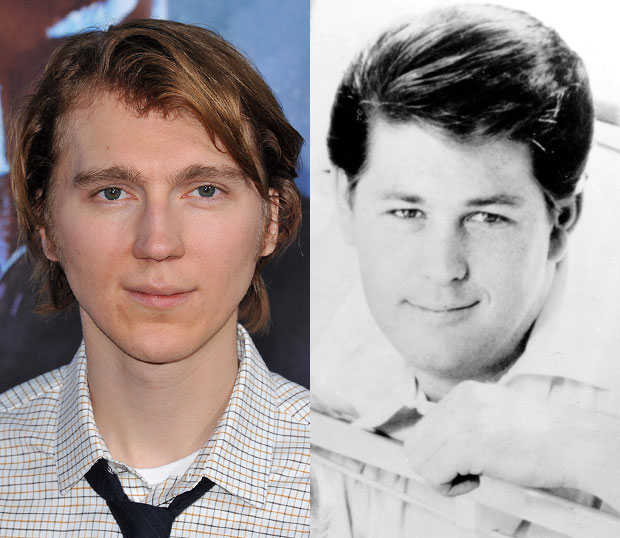 It's funny to think that the world's love for Paul Dano sprouted from a role that involved about three lines of dialogue and a good amount of hostile grimaces. Following career kickoff roles like his gawky best pal character in The Girl Next Door and the aforementioned angsty teen in Little Miss Sunshine, Dano's surprise casting in Paul Thomas Anderson's There Will Be Blood helped him to expanded territories quite impressively. Following a particularly busy 2012, Dano is now the primary name attached to Love & Mercy, a developing biopic about music icon Brian Wilson. 
The Hollywood Reporter reveals that Dano will headline the long-in-the-works River Road project, which looks to explore the psychological struggles of the time honored artist, whose mental health issues have long been a spotlit component of his celebrity character. Hollywood.com has reached out to reps for Dano and River Road for confirmation on the casting.
But Dano will not be the only actor to tackle the Beach Boys frontman in Love & Mercy: as the film spans several decades, jumping from point to point in Wilson's creative plight and personal turmoils, River Road is looking to cast two actors to play Wilson: a young (Dano) and an old (TBD). Although this concept may sound strikingly familiar, at least this time around we won't have to see Dano struggle with the obligation to murder his older self.
Love & Mercy has also reportedly attracted the likes of producer Bill Pohlad to direct and composer Atticus Ross to create the score for the doubtlessly musically-inclined film.
[Photo Credit: WENN (2)]
More:
James Brown Has Got a Brand New Biopic! Mick Jagger and Brian Grazer to Begin Casting
Ashton Kutcher as 'jOBS': How Well Does He Pull Off Nerd? — PICS
Jackie Robinson Biopic '42' Takes Us on a Trip to the Deep South… of Brooklyn — TRAILER

100 Hottest Women of the Century: Do You Agree?