Sneak Peek: Journey 2 the 'Mysterious Island' with These Helpful Clips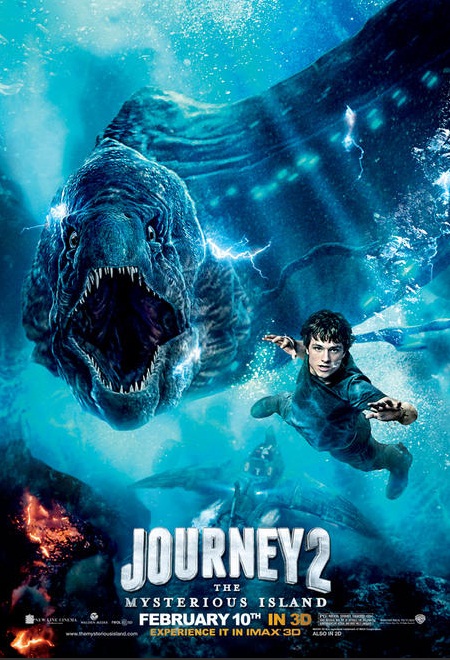 Journey 2: The Mysterious Island has everything. Giant bugs. Tiny pachyderms. That pairing of The Rock and Michael Caine for which we've all been waiting for years now. In truth, the followup to the Brendan Fraser-starrer Jourey to the Center of the Earth looks like a good deal of fun. Josh Hutcherson stars as young explorer Sean, whose new stepfather Hank (Dwayne Johnson) joins him on an expedition of a mysterious island where Sean's grandfather (Caine) has been residing for years. Joining the pair on their voyage are pilot Gabato (Luis Guzman) and his brazen daughter Kailini (Vanessa Hudgens).
We have several clips below showcasing some of the fun in store in Journey 2. Check them out, and catch the movie in theaters this Friday, Feb 9.
Everyone knows that giant lizards are afraid of fire. Oh, wait, no… they're attracted to fire. They love fire. But they at least have to be taken down by a good solid punch, right? …No, that doesn't stop them either. Hank doesn't really know much about giant lizards.