Sofia Vergara Joins 'Heat' Remake — Is She Outshining Her 'Modern Family' Costars?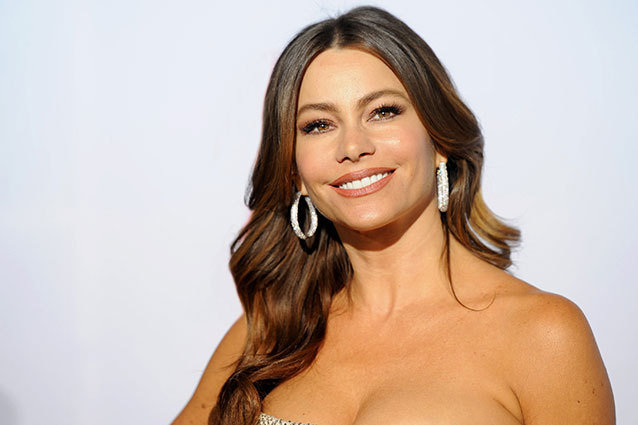 When you heard a while back that they were remaking Heat, you were likely excited, but nervous. "How could they improve upon a modern classic? What contemporary filmmaker could top the work of Michael Mann? What young actors today could fill in for Al Pacino and Robert De Niro?" But then, you realized something that put all your worries (and some of your interests) to rest: they're remaking the other movie called Heat. The 1986 Burt Reynolds action flick. And while you wouldn't stand for anyone below the caliber of Daniel Day-Lewis for the Mann picture, you're pretty satisfied with the casting picks for this new project: the latest, The Hollywood Reporter reports, being Sofia Vergara.
The Modern Family star is in talks to join up with star Jason Statham for the developing Vegas-set movie, which involves a hired gun's attempts to help a woman who has been targeted by the mob after some sordid dealings — ther latter character being the potential role for Vergara, who seems to be amounting more and more frequently in big screen discussions.
RELATED: 'Modern Family' Ratings Are Down: 5 Ways to Get Viewers Back
The Heat remake comes in addition to Vergara's upcoming sequels Machete Kills and The Smurfs 2, as well as John Torturro's directorial project Fading Gigolo. All this in company with Vergara's array of cinematic appearances through 2011 and 2012 indicate that Modern Family has done wonders for the actress' career — but ostensibly, only hers.
We haven't seen this surge of movie roles for Vergara's sitcom companions, with Ty Burrell, Julie Bowen, and Eric Stonestreet turning up occasionally in features and the likes of Jesse Tyler Ferguson and Ed O'Neill still finding little theatrical exposure, despite being arguably the strongest performers on the ABC comedy.
So while Modern Family might seem like appropriate grounds to farm for big screen potentials, Vergara is the only one really reaping the benefits. Is her brand of comedy truly the only one in demand right now, or is the obvious aesthetic appeal of a Sofia Vergara movie all that producers care about? Don't tell me that fans wouldn't flock to the theaters to check out Ferguson's auburn stubble — I bet that soup strainer could rake in a ticket or two.
Follow Michael Arbeiter on Twitter @MichaelArbeiter
[Photo Credit: Tom Donoghue/AP Photo]
---
From Our Partners:


Kim Kardashian's Maternity Style: So Wrong? (Vh1)


60 Celebrity Bikini Bodies: Guess Who! (Celebuzz)