Some Ideas for the New 'Sesame Street' Film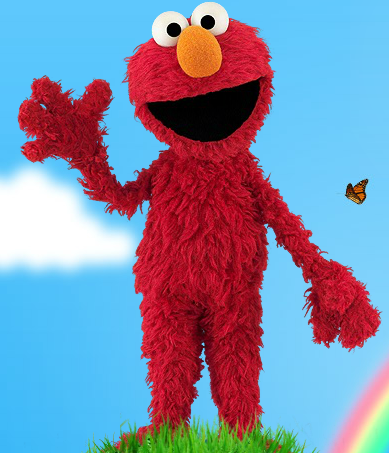 If you need to know how to get to Sesame Street, why not ask an executive at 20th Century Fox? The studio has allegedly picked up the movie rights to the children's favorite and long-running television show for a new feature-length adaptation of the street that taught most of America's children their ABC's, 123's and the right way to tickle an Elmo (note: it does not ideally include a Katy Perry).
The well-known series premiered in 1969 and features the amazing puppetry work made famous by Jim Henson. The series is well-known for its larger (sometimes literally!)-than-life characters like Snuffaluffagus, Big Bird, Oscar the Grouch, Cookie Monster, Bert and Ernie, and Elmo. The show has aired all over the world, and is beloved by children everywhere.
This is not the gang's first time on the big-screen: in 1985 there was Follow That Bird and 1999 saw Elmo's own feature in The Adventures of Elmo in Grouchland.
Since Elmo and Big Bird have already had their fun, may we oh-so humbly suggest that Bert and Ernie get a go-around this time? What about Grover? Or, perhaps take it in a bit more of an adult direction, shall we?
We all remember the news last month where it was revealed that Sesame Street music was used as a torture device, so why not get on the action-packed summer blockbuster bandwagon? We can all it Elmo Goes Gitmo. Elmo will star as an undercover CIA operative set-up to take the fall for a series of heinous war crimes. Forced behind enemy lines and taken prisoner in Guantanamo Bay. Determined to not let the odds get him down, and using his cheer and goodwill towards men, Elmo goes rogue; slowly drives the captives insane with his singing and generally positive demeanor. He manages to get confessions from the highest terror cells, and clears his name. It co-stars Harrison Ford and Jason Statham.
All I'm saying is think about it, Fox. Just think about it.
We have reached out to Fox for further comment.
[Image Credit: Sesame Street Workshop]
Follow Alicia on Twitter @alicialutes
More:
Torture Me Elmo: 'Sesame Street' Songs Reportedly Used To Crack Gitmo Detainees
Katy Perry Evicted From 'Sesame Street'