Sony Adjusts Their 2011 Schedule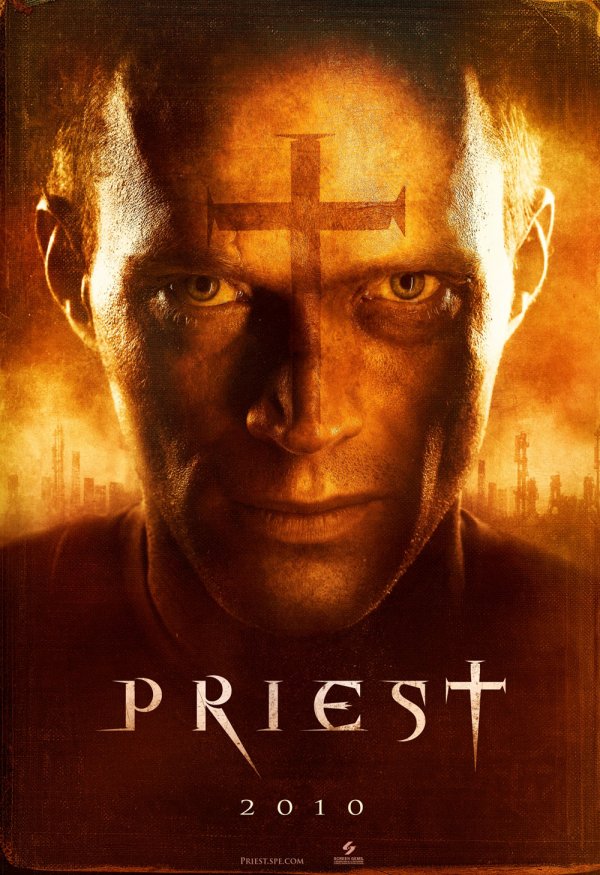 Sony is doing everything that it can to protect potential returns from a bunch of it's 2011 films. The studio recently decided to convert the troubled Green Hornet to 3D and give it a simultaneous IMAX release to boost box-office numbers based on the trendy format's increased ticket sale price. Additionally, it's genre arm Screen Gems has today decided to push the comic book adaptation Priest back to May 13th, giving it prime summer movie season real estate (but also will likely raise expectations on the film).
Priest has already jumped around the release schedule a number of times: initially set to bow this August, it was pushed back to January 14th (the date which Green Hornet will now hit theaters), then March 4th before today's announcement. The constant shuffling hinted at a negative response from the studio, which made the move logical as distributors often struggle to find the right frame to dump their schlock on.
Perhaps this latest development signals Sony's change of mind towards the film. Maybe the third dimension is what the studio felt has been missing from Scott Stewart's action-horror flick all along, and seeing it in the more interactive format has renewed their confidence in the product. On the other hand, this might simply be a calculated business decision, since they'll be able to counter-program against Universal's Bridesmaids – the only other film scheduled for May 13th – and take the male demographic for the weekend.