'Sparkle' Trailer: Whitney Houston Passes the Torch in Final Film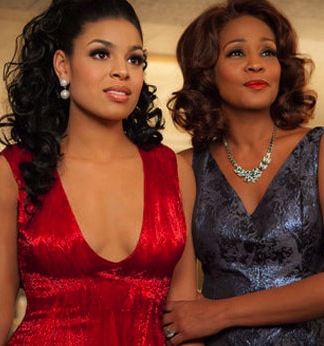 This August's Sparkle would have been a monumental moment for fans of singer-turned-actress Whitney Houston, marking her first big screen role since 1996's The Preacher's Wife. But with her untimely death last February, the movie has taken on special significance, being one final performance from the prolific musician. The film, a remake of the Supremes-inspired 1976 film of the same name, follows Sparkle (Jordin Sparks) who faces the ups and downs of fame after forming Motwon singing group with her two sisters. Houston plays Sparkle's single mother with a host of notable actors filling the casting roster, including Derek Luke, Mike Epps and Cee-Lo Green.
While it would easy for the marketing wizards behind the film to sell the picture as the tribute to the late performer, turning Sparkle into the Whitney Houston show, the premiere trailer for the film does a solid job of selling the movie as an ensemble family drama driven by the two leads. Sparks' role, a former American Idol winner, feels like a part Houston would have taken in her heyday. The presence of Houston as her mother only makes one more aware of the fact. There's a twist of irony that the film will deal with the bumpy lives of musicians, but Houston and Sparks strong mother/daughter relationship looks to out weigh any of the negative coincidences.
Check out the trailer and soak up all the soulful vibes from this Dreamgirls-esque drama. The movie dispels any tabloid baggage and hones in on what made Houston so special — and the future potential of Sparks as a musician and leading lady.
Find Matt Patches directly on Twitter @misterpatches and remember to follow @Hollywood_com!