Spielberg's Equine Inspiration Is Galloping Forth in First 'War Horse' Poster
The first trailer for Steven Spielberg's new film War Horse isn't just uplifting—it's criminally heartfelt. Seriously, within two seconds of watching the darn thing, my eyes start misting up. That's just not fair.
In a year that's giving us grand, sentimental, '90s-era throwbacks like The Help and Moneyball, the master director appears primed and ready to top them all with his story of a horse that survives all odds during World War I. Combining sprawling landscapes of war-torn Europe, Spielberg's gift for capturing the innocence and passion of young people and the undeniable power of a John Williams score, War Horse looks like the perfect package for the holiday season—and the first poster for the film conjures up that same kind of cinematic magic.
War Horse
trots into theaters December 28. Saddle up and check out the first poster and trailer below.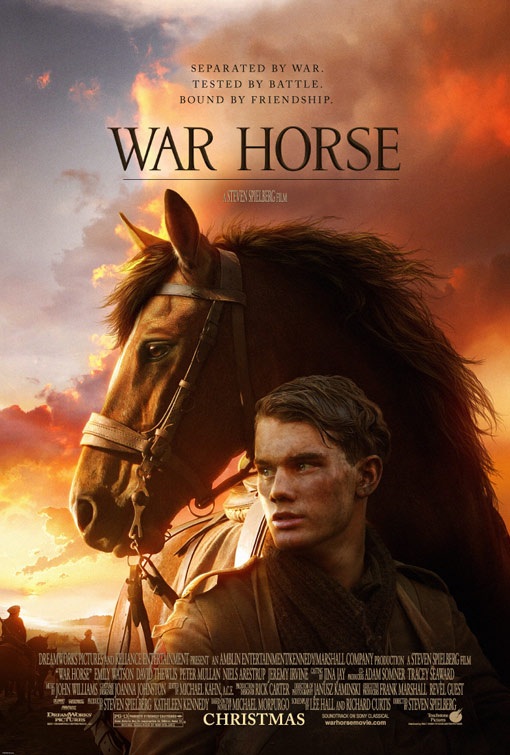 Source: EW