Spielberg's 'Lincoln' Looks Very Spielberg, and Pretty Darn Lincoln — TEASER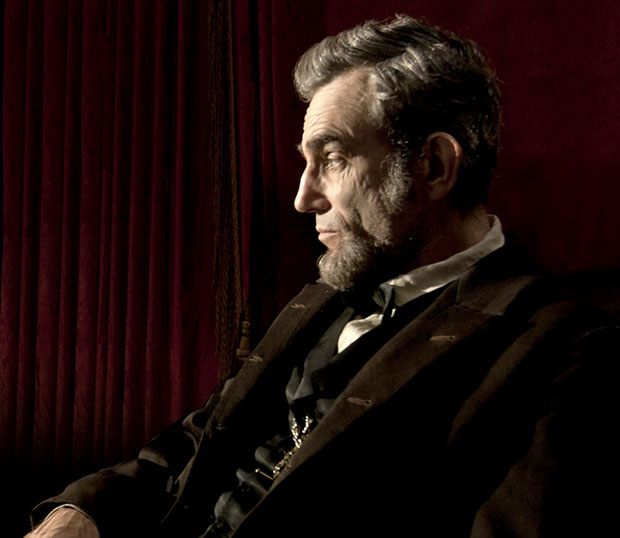 Now that I think about it, Steven Spielberg and Abraham Lincoln are a near perfect match. For a filmmaker like Spielberg — a creative pioneer with a vendetta against intolerance and a touch of magic afforded to every piece of work he has bestowed unto the world — America's 16th president is the perfect subject. A historical figure beyond human, practically as whimsical and enchanting and synonymous with purity as E.T. (without the proclivity for home invasion and the unabashed neglect of proper nutrition). As such, the new teaser for Spielberg's biopic Lincoln seems right in step with everything we'd expect and hope for.
The teaser, which you can watch below, makes a spectacle of the president, stamping his famous profile beneath a powerful but sensitive voiceover delivered by his portrayer, the great Daniel Day Lewis. Even amid the warfare depicted in the teaser, there is an element of childlike whimsy to Honest Abe's aside that only a Spielberg picture could guarantee. And Lincoln's story, one we all know but are in no hurry to stop hearing, is one that deserves this kind of majestic treatment.
The teaser advertises the full trailer to come, as well as a Live Google Hangout with the director and costar Joseph Gordon-Levitt on Sept. 13 at 7 PM ET/4 PM PD, which you can access at www.lincolnmoviehangout.com.
[Photo Credit: DreamWorks]
More:
TIFF 2012: 'Hyde Park on Hudson' Sports Great Bill Murray, Not Much Else
TIFF 2012: 'Cloud Atlas' Is a Big Picture That Explores the Big Picture
TIFF 2012: 'Anna Karenina' is Cinema, Theater, Opera, Ballet, and Brilliant