'Spring Breakers': The Movie About Selena Gomez & Vanessa Hudgens in Bikinis — PICS
Looking at Interview Magazine's new images from Harmony Korine's Spring Breakers is kind of like stumbling upon your freshman-in-college cousin's newest Facebook album. The film stars Selena Gomez and Vanessa Hudgens as two parts of an inseparable quartet of lifelong best friends who get themselves wrapped up in a spring break riddled with felony and danger.
Despite the connotations with the starring players, this isn't going to be Monte Carlo on the Beach. Hollywood.com Movies Editor Matt Patches details a few theories here about what exactly director Korine, a twisted artistic genius, might be working to create with Spring Breakers. But if there was any doubt about the film taking a deliberately Korine voice, the new pictures will assuage.
In these shots alone, Gomez, Hudgens, Rachel Korine (wife of Harmony) and Pretty Little Liars' Ashley Benson dress scantily, get arrested, choke some guy, sprawl on the floor with middle fingers accentuated, and enjoy the company of a gun-toting James Franco. Peruse the pictures, if you wish, and prepare for one vehemently odd and provocative movie.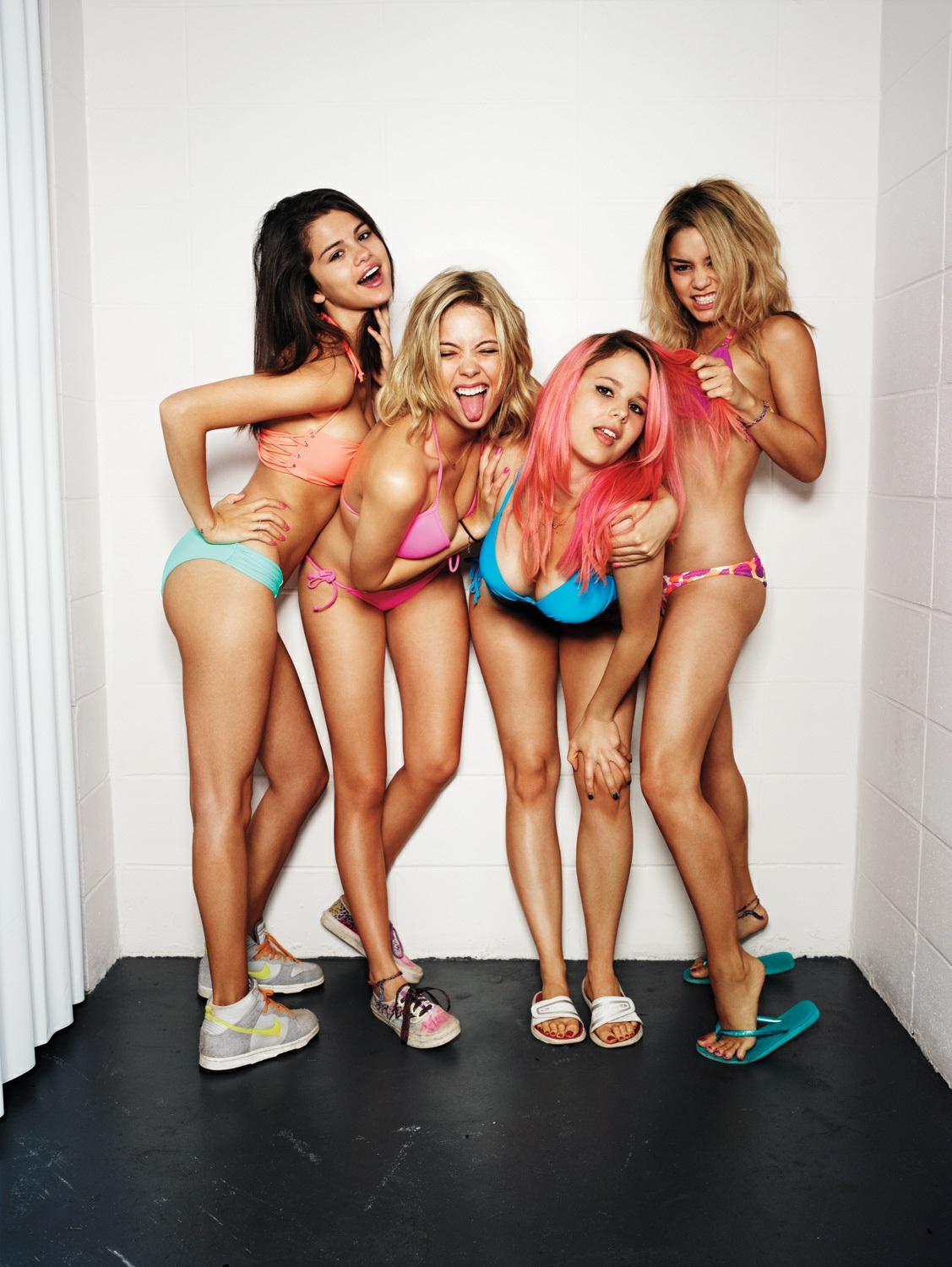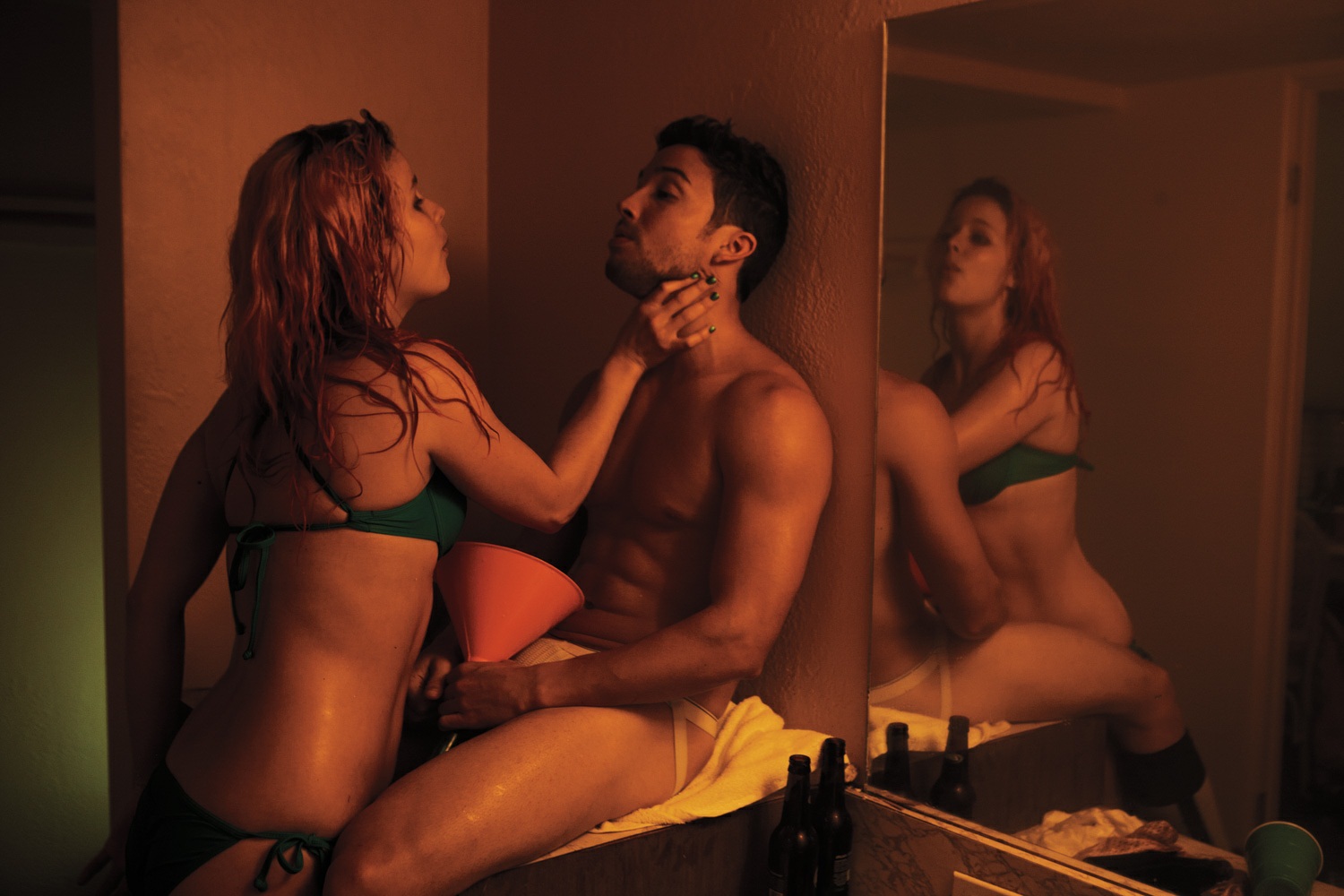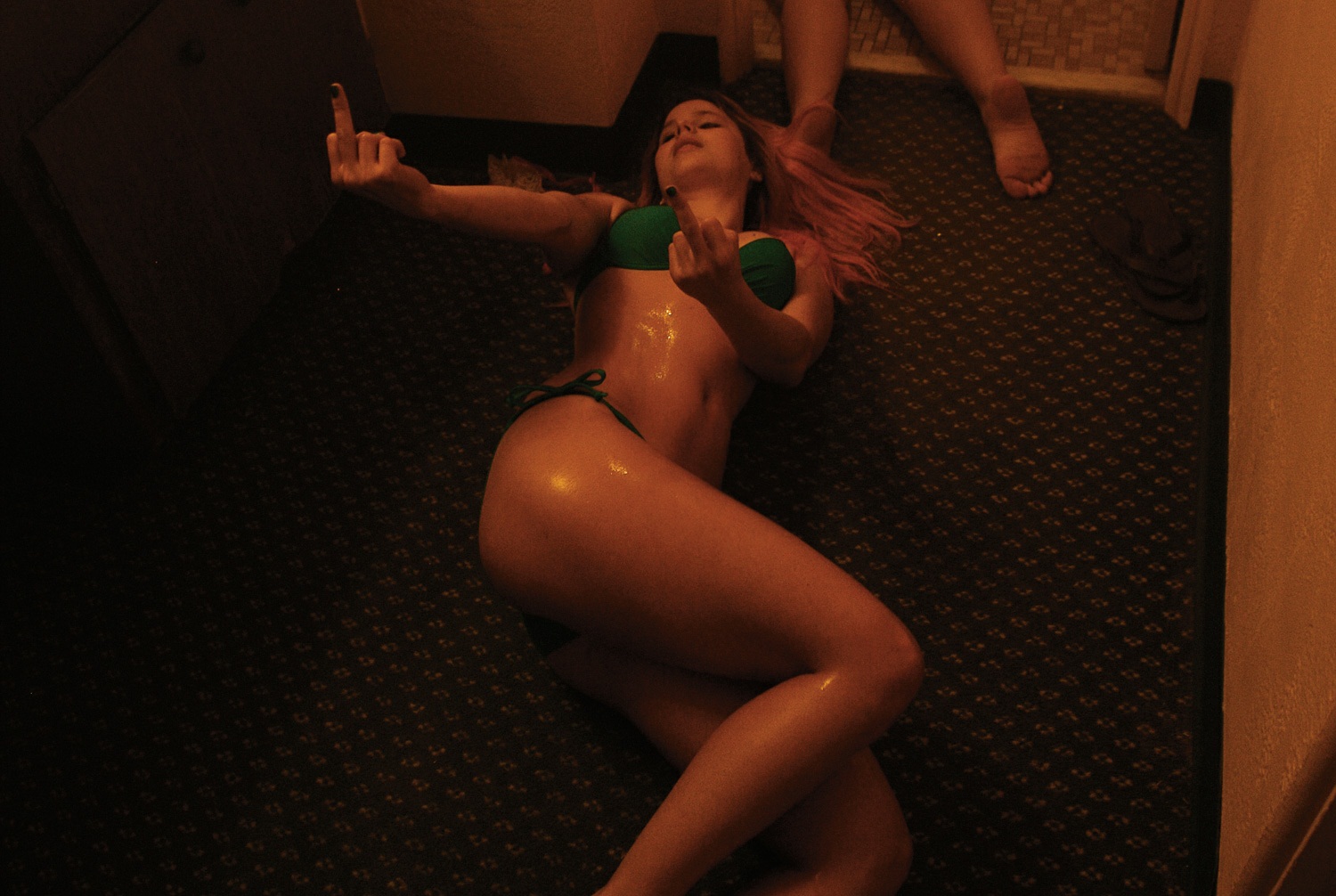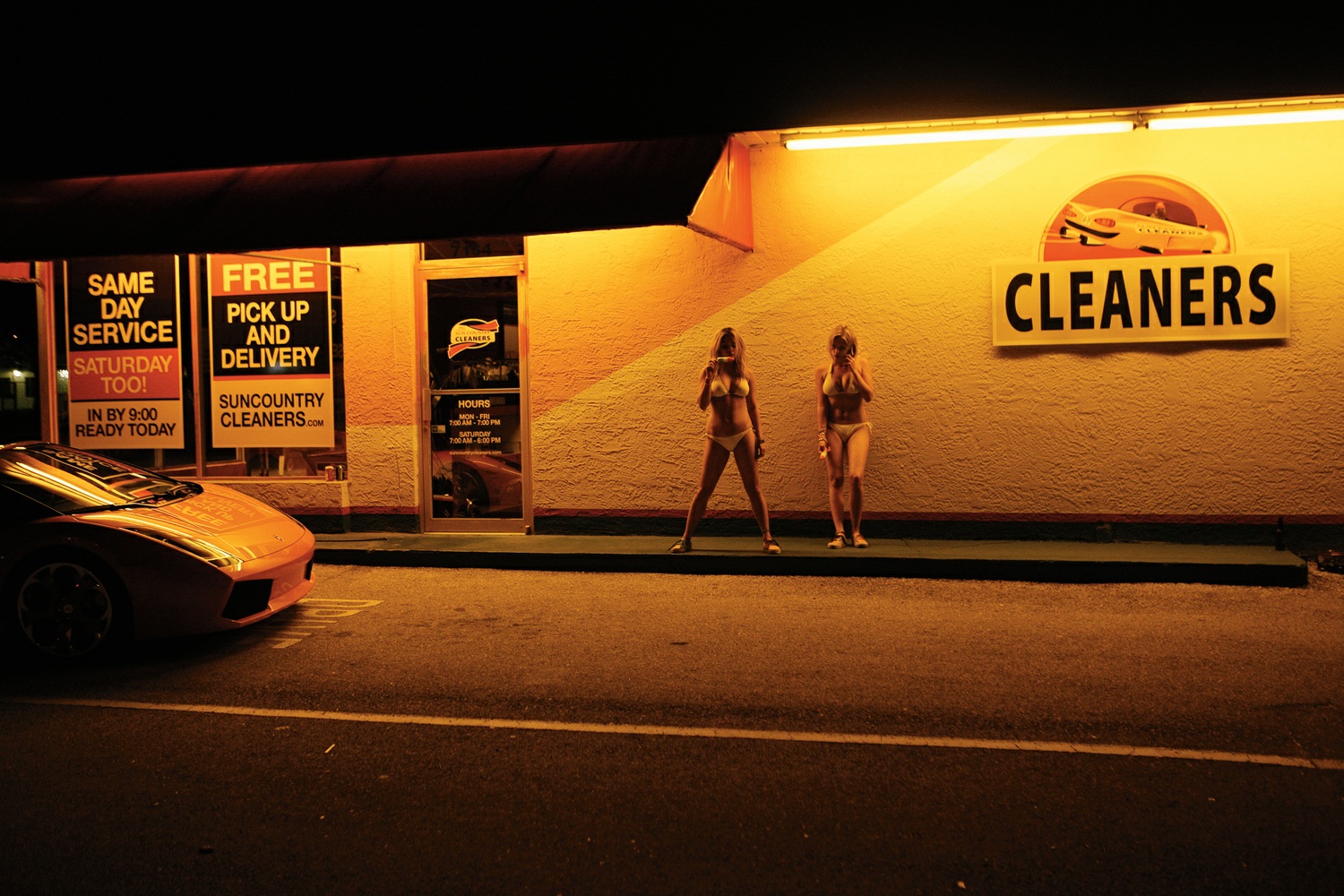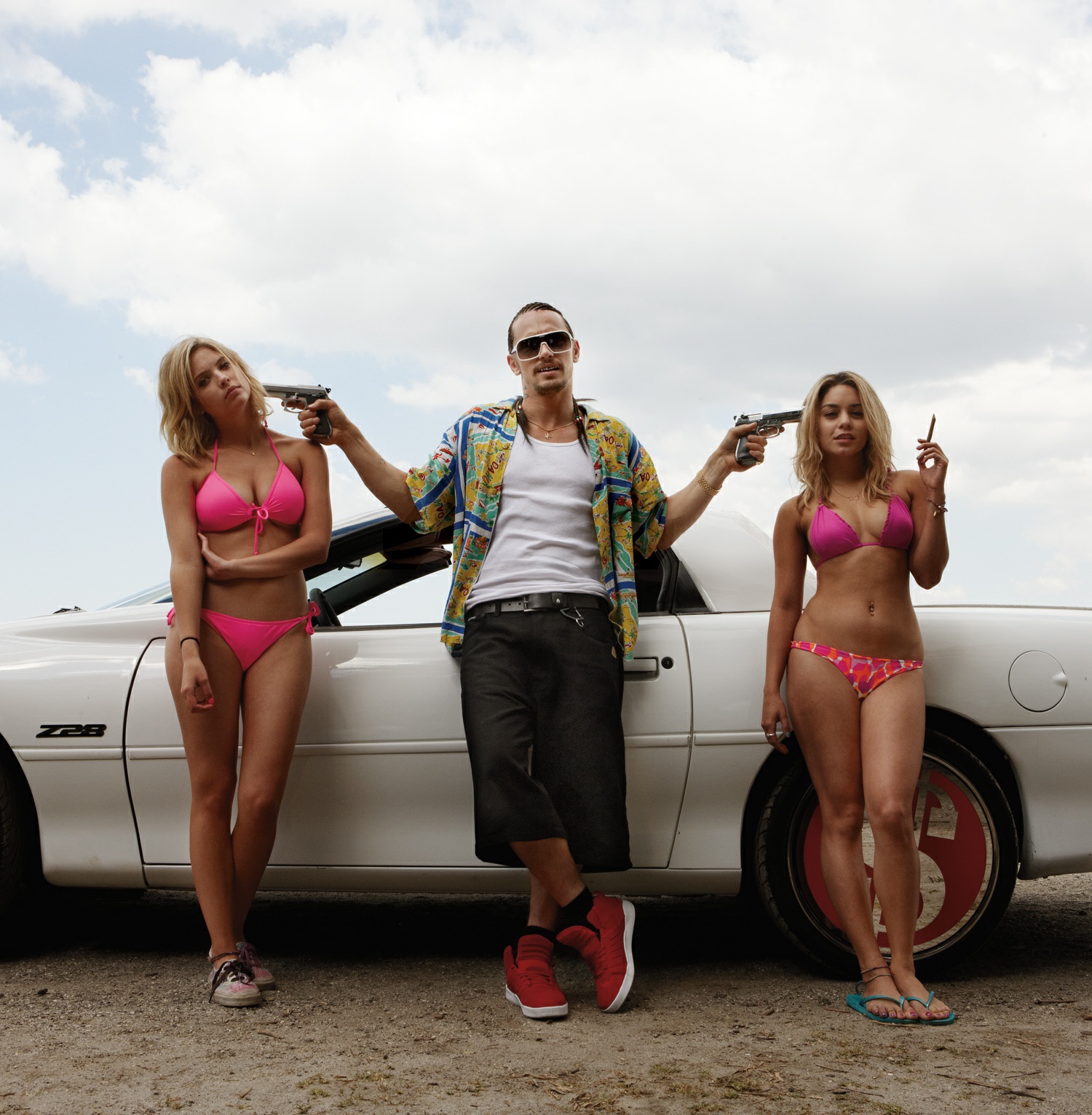 More:
Spring Breakers Pics: Selena Gomez Arrested?
Spring-Break Movies: The Best of the Worst