'Star Blazers' Coming To A Theater Near You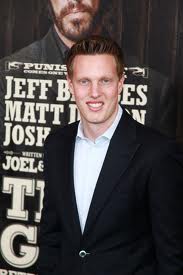 What does the world need more than peace, hunger relief and financial stability combined? More reboots and remakes. That's right, the flavor of the decade is pre-packaged properties from the 70s and 80s and no studio has been more tuned in to the trend than Paramount Pictures, responsible for recent retro re-hashes like Transformers and G.I. Joe adaptations. You can now add a slightly more obscure animated sci-fi series to that catalog, as one of the studio's key content providers (and co-financiers) is negotiating a purchase of the rights to Star Blazers.
The title is the American adaptation of a Japanese anime called Space Battleship Yamato and both have been described as "space operas involving alien invasions, the near extinction of the human race and a last dash journey through space to save the planet." Skydance Productions' David Ellison is behind the movement on the feature film transfer and Deadline says he will hire Christopher McQuarrie to write the script while he and Josh C. Kline will produce with McQuarrie.
Though I'm not familiar with Star Blazers, I'm all for science fiction and action on the big screen. I also admire the work of McQuarrie (sans The Tourist), but I'm not alone in feeling fatigued over the flux of nostalgia-based films currently accounting for a large percentage of Hollywood productions. With a writer as talented as McQuarrie involved as well as limitless funds to play with (Ellison has major cash to play with since raising more than $350 million in equity and debt toward his development deal with Paramount), why not invest in creating new mythology like Fox, Ridley Scott and Damon Lindelof did with the forthcoming Prometheus? That project started out as a prequel to Alien but became something more. Just because geek is chic these days doesn't mean that every piece of content needs to be based on pre-existing material. I'm still waiting for the next generation of sci-fi action tentpoles; going back 2-3 generations is not a step in the right direction.
Source: Deadline