What Can We Learn from the New 'Star Wars Episode VII' Casting Calls?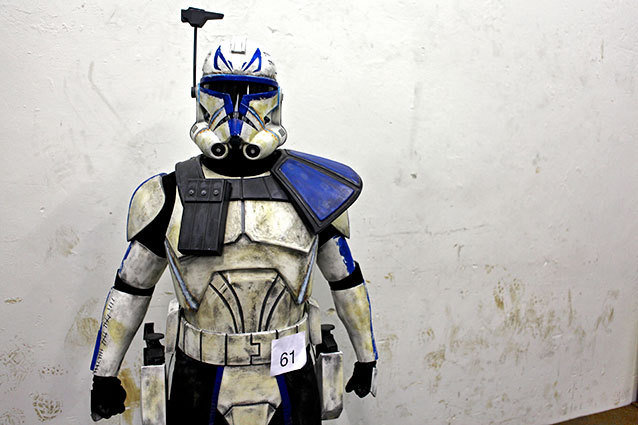 Walt Disney
Disney and J.J. Abrams have been busy searching far and wide for the perfect cast for Star Wars: Episode VII.  Bleeding Cool has reportedly confirmed that a UK casting call for an unnamed Walt Disney film is actually a casting call for the next Star Wars film. While the casting call is a bit sparse on the details, only painting broad character strokes, they do contain neat clues that we can examine in regards to the next adventure in a galaxy far far away… including two character names ("Thomas" and "Rachel," which sound decidedly un-spacey).
Rachel
Seeking young woman to play 17-18 year old. Must be beautiful, smart and athletic. Open to all ethnicities (including bi and multi-racial) Must be over 16.
Rachel was quite young when she lost her parents. With no other family, she was forced to make her way in a tough, dangerous town. Now 17, she has become street smart and strong. She is able to take care of herself using humor and guts to get by. Always a survivor, never a victim, she remains hopeful that she can move away from this harsh existence to a better life. She is always thinking of what she can do to move ahead
While the character bio skimps on any concrete facts, we can do some detective work to zero in on who this might be. Since the call is open to all ethnicities, then we can safely assume that this is a brand new character that isn't tied to any of the existing families in the Star Wars Universe. The casting call also says that she has to survive in a dangerous town. This sequel might take place on a whole new, yet unseen planet in the Star Wars universe, or perhaps the seedy sands of Tatooine. The image of an orphan slumming around the rough and tumble desert planet certainly conjures up some parallels between "Rachel" and a certain father-son pair who spent their childhoods living on ol' Tat without much in the way of actual parental contact.
Thomas
Seeking young man to play 19-23 years old. Must be handsome, smart and athletic. Must be over 18. 
Thomas has grown up without a father's influence. Without the model of being a man, he doesn't have the strongest sense of himself. Despite this he is smart, capable and shows courage when it is needed. He can appreciate the absurdities in life and understands you can't take life to seriously
The fact that this casting doesn't specifically highlight being open to all races and ethnicities like Rachel's does, and judging by the franchise's fairly monochromatic history of human actors, we can assume that Thomas is going to be white. This opens up the idea that the character might be related to some of the familiar faces from the previous films in the series. If we were to hazard a guess that Thomas is the son of either Han and Leia or Luke and his future spouse, then what conclusions can we make?
If Thomas is Han and Leia's Kid
If this is "Thomas Solo," then what happened to Han? The description says that Thomas grew up without a father's influence, but it doesn't explicitly say that Thomas grew up without a father, or that his father died. What if Han is a deadbeat dad who sends child-support from across the galaxy? Or maybe he's off smuggling somewhere to help provide for his family, rarely able to touch base back home? Perhaps Han once again found himself on the wrong side of a slab of carbonite? Han has always been a bit of an adventure seeker, so maybe he hit the road once things got too comfortable. The casting call says that Thomas can "appreciate the absurdities in life and understands you can't take life to seriously" so perhaps Han's kid did pick up something from the sardonic pilot.
If Thomas is Luke's kid
Luke, on the other hand, is certainly not the kind of person that would abandon his child, so if this really is his son, Mr. Skywalker is either dead or really busy with something important. Maybe Luke is cruising the galaxy trying to rebuild the Jedi order while his son is sitting at home missing his dad? Again, it would take something really drastic for Luke to abandon his family… and hey, all the other Jedi have come back to pay visits in ghost form, so even in death he wouldn't be totally absent. The mystery thickens.