'Star Wars' Episodes II and III Not Getting 3D Re-Release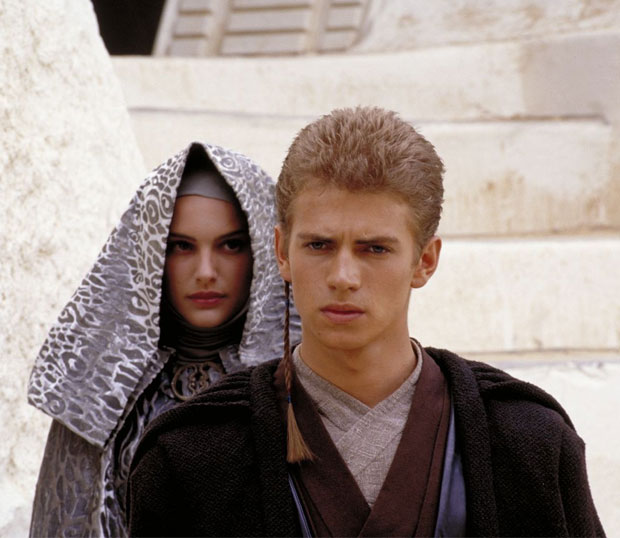 Star Wars is looking forward, not backward.
Lucasfilm announced Monday that the previously scheduled 3D re-releases of Star Wars: Episode II – Attack Of The Clones and Star Wars: Episode III – Revenge of the Sith have been shelved indefinitely so the company can instead focus its efforts on the new J.J. Abrams-directed Star Wars: Episode VII, which is set to hit theaters in 2014. Let's all say it together: Phew!
While 3D re-releases do take in money — the February 2012 3D version Star Wars: Episode I – The Phantom Menace earned $22.4 million domestically in its opening weekend — and Lucasfilm said the re-releases are being postponed, not canceled, perhaps this might signal the end of a trend we've never been too happy about. Not every movie looks better in three dimensions — in fact, most don't. Are studios finally starting to leave older movies alone? The re-releases simply exploit our initial love for gross income… and we do mean gross. We've already paid to see these movies when they first came out, shelled out more dollars to own them on DVD, and bought some merchandise along the way. Why make us pay more to see a movie we've already seen?
Unless, of course, we're in the minority. Is there anyone out there who really thinks these 3D re-releases have been worth it? Were you excited to see the second and third prequels in the theaters again, this time with special glasses? Weigh in below!
[Photo Credit: Lucasfilm]
Follow Sydney on Twitter @SydneyBucksbaum
More:
J.J. Abrams and Star Wars: Has the Lightsaber Been Passed to the Right Director?
'Star Wars' & J.J. Abrams: Superfans Bonnie Burton, Tracy Duncan, & Eric Geller Weigh In
'Star Wars' Is 'Lost'! 10 Clips Linking J.J. Abrams' Past and Future — VIDEOS

J. J. Abrams and 'Star Wars': Has the Lightsaber Been Passed to the Right Director?