'Star Wars': Episodes II and III Return in 3D, But How Will They Do?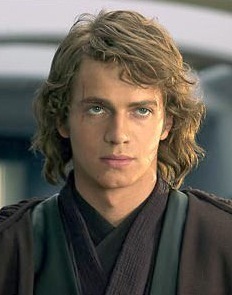 Star Wars is not reserved for eras and galaxies long dead — thirty-five years after the release of the original movie, the various chapters of George Lucas' culturally unparalleled space fantasy series are still winning theatrical spots. In February, Lucasfilms brought Episode I – The Phantom Menace to the big screen for a 3D incarnation of the 1999 flick, and a new announcement from the Star Wars Facebook page informs fans that Attack of the Clones and Revenge of the Sith will get the same treatment. Episodes II and III will be released in theaters in 3D on September 20, 2013 and October 11, 2013, respectively.
The back-to-back releases might be a bit of a surprise, due to the initial implication that the studio might release one film per year, spacing the releases out as large cinematic events. What it really looks like they are doing now is pushing through the prequel trilogy following the underwhelming box office performance of Phantom Menace 3D, and setting up to resume a more grand approach to each of the original trilogy films when their times come.
Phantom Menace 3D came out on February 10, against the successful trio of Journey 2: The Mysterious Island, Safe House, and The Vow. The latter two far exceeded their box office projections, with Journey 2 maintaining the top spot through the opening weekend, as assumed. While a big brand like Star Wars was expected to outperform titles like Safe House and The Vow, it was perhaps the alternative 3D option of Journey 2, the exciting word of mouth surrounding The Vow, and Phantom Menace's negative connotations from most Star Wars fans that contributed to a meager intake. Phantom Menace 3D earned only $43,456,382 in total domestic grosses.
Episodes II and III are more strategically placed, set up to release against films like Ron Howard's Formula One film Rush, and Paul Greengrass' Somali pirates movie Captain Phillips, starring Tom Hanks (respectively). However, the movies aren't quite in for an easy ride: presently scheduled for the weekend prior to Attack of the Clones' release is The Little Mermaid 3D. Additionally, the week prior to Revenge of the Sith, the highly anticipated 3D Sin City sequel is scheduled for release.
Beyond this, the simple quality of the second and third episodes of the prequel trilogy should warrant a step up from Phantom Menace performance: both films are widely considered superior to Episode I. As are pretty much all other films in the history of cinema. Although the studios do seem to be approaching the back-to-back release with a less emphatic attitude, hoping to get to A New Hope as quickly as possible, they are likely in for a better turn (thanks to this more strategic placement, as well as to the quality of the movies themselves) this second/third time around.
[Photo Credit: Lucasfilms]
More:
Star Wars 35th Anniversary: 35 Changes from 1977 to 2012