Crazy: Han Solo, Rambo, and Harvey Keitel Swap Guns for Thumbs (Up) — PICS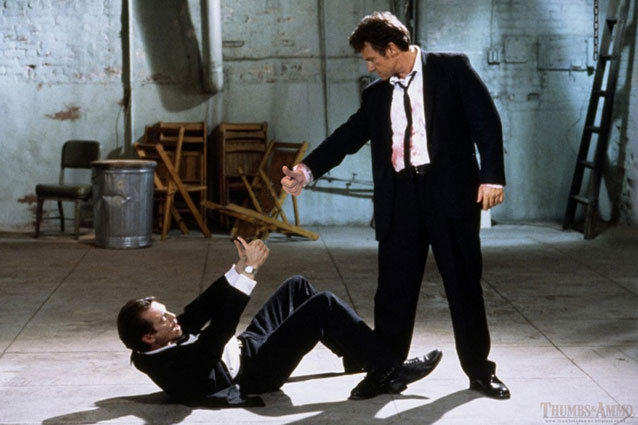 It's a kinder, gentler movie blog. Thumbs & Ammo takes the most iconic, gun centric movie shots at renders them upbeat. All it takes is a little Photoshop.
RELATED: What If Michael Haneke Directed Star Wars Ep. 7?
Unearthed by PetaPixel, Thumbs & Ammo runs with the tagline "Real tough guys don't need guns, they just need a positive, can-do attitude." And everyone, from James Bond to Angelina Jolie to Indiana Jones, has been changed to a really upbeat guy or gal — no guns necessary. 
RELATED: Yippe-Ki-Yay-What? 5 Wierdest Die-Hard Riffs
Now, it's not totally clear whether or not this blog has any ulterior motive aside from a little photoshop fun, but it touches on the hot-button topic of guns in movies in an interesting way. What would movies look like without guns? Probably not quite like this, but they'd be greatly changed for sure. Take a look for yourself:
Who's got two thumbs and a mischevious disposition? This guy.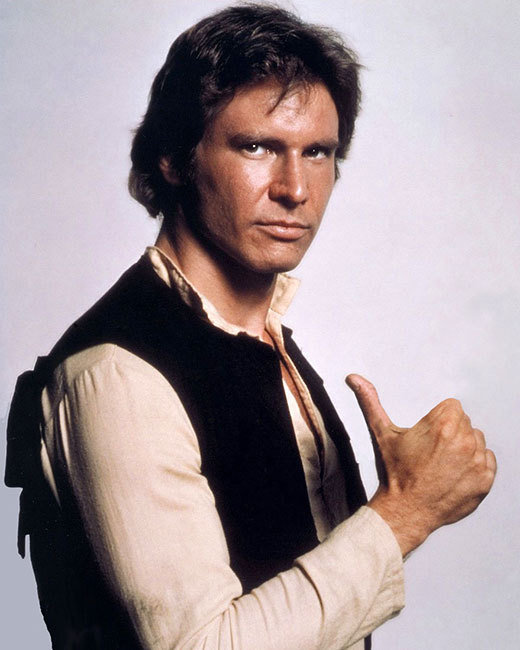 Good going, Han. Rambo really applauds your positive attitude.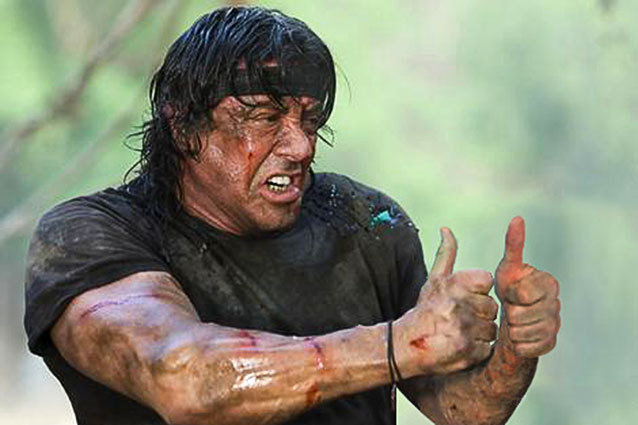 Follow Kelsea on Twitter @KelseaStahler
[Photo Credits: Thumbs & Ammo (3)]
---
You Might Also Like:


15 Oscar-Winning Nude Scenes


Young Jack Black Is Totally Unrecognizable