'Star Wars: The Complete Saga' Blu-ray Giveaway!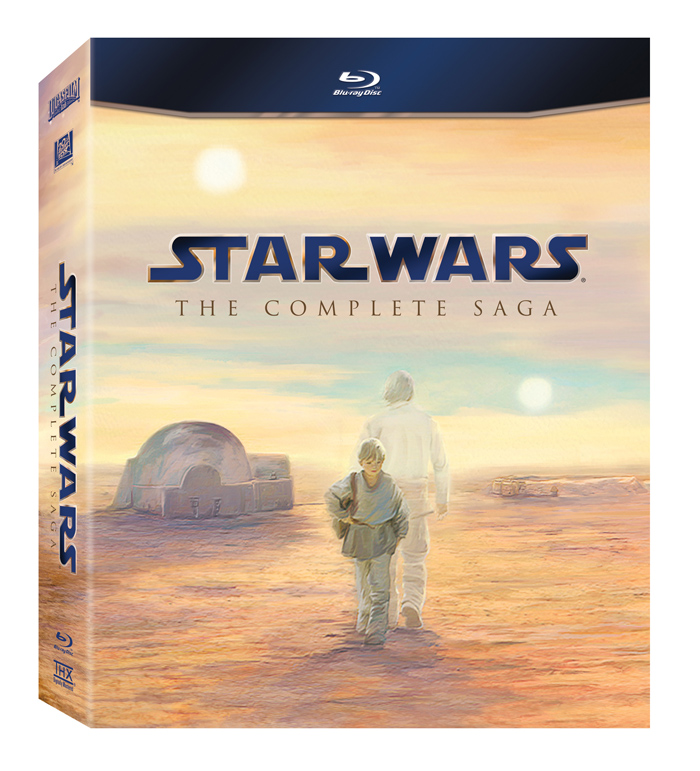 Since May 1977, the Force has been with all of us. When George Lucas unleashed his now legendary sci-fi fable Star Wars upon the world, he forever changed the way we watch and make movies. In the last few years, home entertainment technology has caught up with his vision, providing consumers with high definition video and audio that lends itself perfectly to the colorful lightsaber duels and sprawling space battles that define his opus. Yet it has taken quite a few years for the magicians at Lucasfilm to perfect their Blu-ray transfer of all six films, until now.
On Friday, September 16th, you can own Star Wars: The Complete Saga on Blu-ray for the first time – an event 34 years in the making. Today, you can enter to win it — for free!
Here's how to enter:
That's it! One (1) lucky winner will be chosen at random on Friday, September 16th and contacted via Direct Message. *Please note that winner MUST have valid US mailing address.*
Now get tweetin' and may the Force be with you!