'Star Wars VII' Cast Breakdown: The Next Generation of Jedi Will Be Very 'Physically Fit'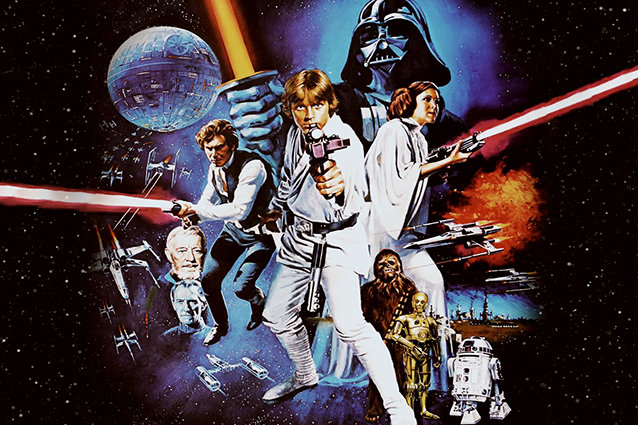 A deft understanding and control of The Force is an invaluable skill set to have at your disposal. But of course, it'll get you nowhere if you aren't in halfway decent shape and stocked with an impressive jawline. Such is the nature of any big Hollywood production: The recipe for any blockbuster involves good looking people with well-sculpted torsos doing… well, what they're doing is pretty much immaterial as long as they're hot. And as far as we can tell from its newly publicized cast breakdown, the forthcoming Star Wars: Episode VII is using this showbiz mentality in the assembly of its stars.
The notes below, released to Deadline via casting directors for the J.J. Abrams movie, paint the picture of a very "physically fit" headlining team, from its "witty" but not "classically handsome" male lead to its "military type" supporting player. In fact, of the seven characters described, the only absolved from demands for anatomical sculpting are the 30-year-old intellectual and the "tough" 70-year-old… so, the brains and the sage old man figure. All the young guns — those likely to monopolize screen time — need to be the sort of jags who'd always beat up the Star Wars fans in gym class.
Check out the cast breakdown:
A young man aged between 20 and 25, witty and smart, fit but not classically handsome
Man in late twenties, also fit, but this one is handsome and confident
Late teenage girl, independent, good sense of humour, also… physically fit
Second young female, also late teens, tough, smart and physically fit
Man in his forties, obviously physically fit, this one is a military type
A man of around thirty or so, this one is an intellectual type
Finally, a guy aged around seventy, strong opinions and tough
Follow Michael Arbeiter on Twitter @MichaelArbeiter | Follow hollywood.com on Twitter @hollywood_com
More:
J.J. Abrams Will 'Honor But Not Revere' 'Star Wars'
Jonathan Rhys Meyers in 'Star Wars VII'?
20 Really Weird Things in 'Star Wars'
---
From Our Partners


Stars Pose Naked for 'Allure' (Celebuzz)


Which Game of Thrones Actor Looks Least Like His Character? (Vulture)