Statham Vs. Segel: Battle of the Hollywood Jasons
Two weeks ago, we experienced the quaint calendar coincidence of the 13th of the month falling on a Friday. It's a shame that the films being released this week did not open on that ominous date. There would have been something terribly appropriate there, as we are about to get a onslaught of Jason at the multiplex.
Both Jason Segel of The Muppets and Jason Statham of The Expendables have films opening this Friday: The Five-Year Engagement and Safe, respectively. Over the last few years, these two like-named thespians have given us plenty of moments of gut-busting hilarity as well as bone-crunching action (again, respectively) and we thought we'd take look back at some of our favorite films from these two artists to see how they measure up.
Let the battle of the Jasons begin!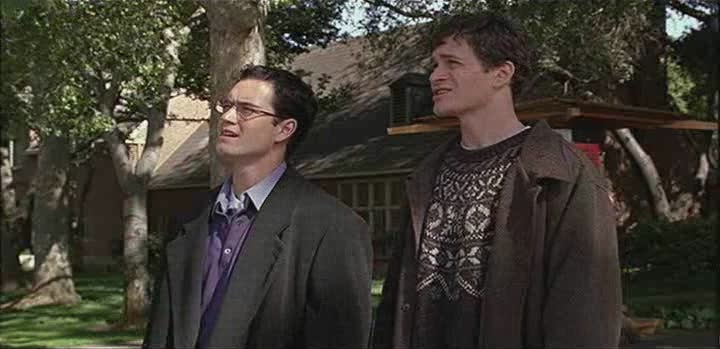 Back in high school, there were a few movies that managed to find themselves on constant rotation on my VCR; one of the constantly revisited was the 1998 comedy Dead Man on Campus. The movie stars Tom Everett Scott (An American Werewolf in Paris) and Mark-Paul Gosselaar (Saved by the Bell) as two college students who find the answer to their academic woes via a loophole in the school charter. All they have to do find a suicidal roommate and they are set. Unfortunately they have to first get rid of their current roommate, a psychotic, chronic self-abuser named Kyle. Kyle is essentially a towering, imposing, one-man rage factory…and he's played by a young-in-the-biz Jason Segel. His utilization of the archaic analog version of Facebook makes for one of the film's most memorable quotes.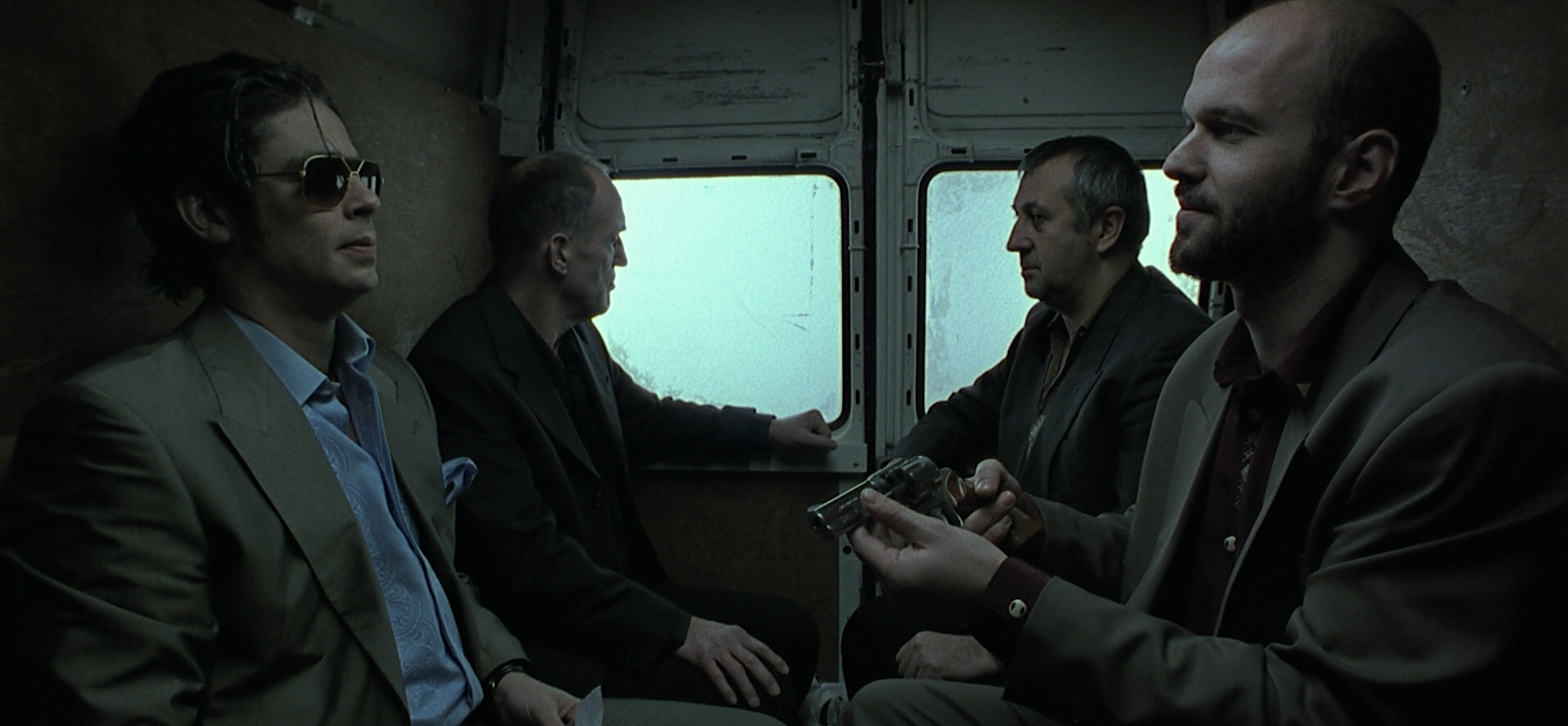 Before Jason Statham became an action star in the states, he collaborated on a couple of outstanding crime comedies with England's Guy Ritchie. While I love both Lock, Stock and Two Smoking Barrels and Snatch, I think my favorite is the latter. In the film, which co-stars the likes of Benicio Del Toro and Brad Pitt, Statham plays a boxing promoter who gets into a heap of trouble with the local mob. While he doesn't so much as throw a punch in the film, belying the action hero status he would later achieve, the film is a flashy, stylized crime opus in which Statham plays the collected center of a universe of quirky, often dangerous characters.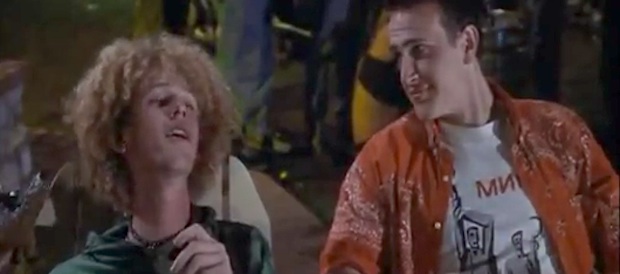 Few romantic comedies of the late 90s have lasted within our collective consciousness, whether with affinity or scorn, as has Can't Hardly Wait. It may in fact be the premier high school farewell movie. Among the countless hot ticket actors of the time, including Jennifer Love Hewitt and Ethan Embry, you may be fortunate enough to spot Jason Segel in his very first film role. Just when the most popular girl in school has read the letter of devotion written to her by our lovesick hero, he's nowhere to be found. She begins asking around the massive, out-of-control end-of-school party to see what info she can gather on this mysterious admirer. She runs into a pair of, shall we say, well-lit individuals who provide her with such pivotal clues as "he's kinda tall" and "he wears tee-shirts…sometimes." Segel plays the one enthusiastically eating the watermelon as the conversation devolves into a celebration of Velma from Scooby-Doo. His most prestigious film work? No. But it's a great start to his career if you ask me.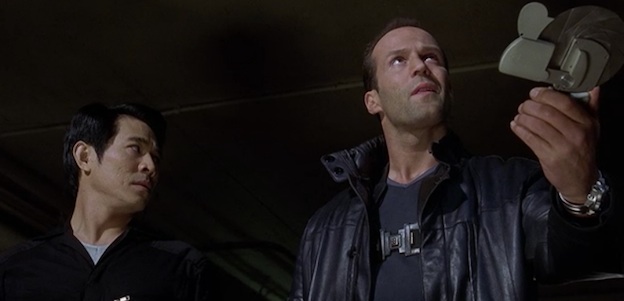 Ok, so it seems that so far Statham has the edge. Luckily, I'm not only a fan of the best of the guy's catalog. In 2001, Statham co-starred in a silly little Jet Li action vehicle called The One. Playing with some rather dubious parallel universe mythology, The One tells the story of a criminal traveling from "multiverse" to "multiverse" killing off the other versions of himself in order to become more powerful. Just picture The Highlander, only a bit dopier; there can be only The One, so to speak. Statham plays the multiverse law enforcement agent chasing Li's evil parallel twin across dimensions. I love this movie for all the wrong reasons. The concept, and its ultimate execution, is supremely goofy, but the martial arts sequences are a lot of fun and Jason Statham's atrocious haircut cannot be missed.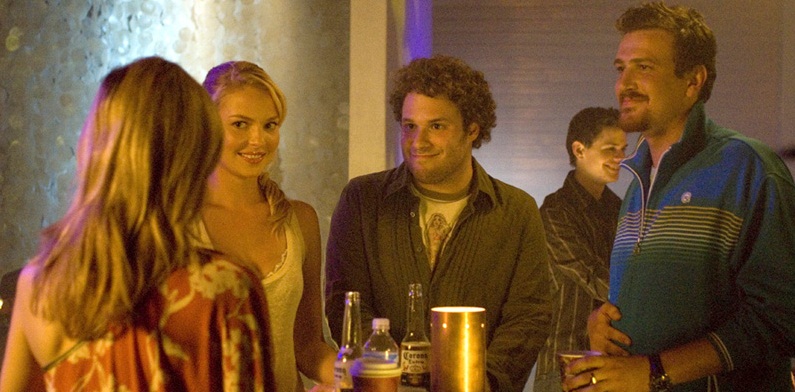 Now that the playing field is slightly more level, let's dig into the film that I would hazard served as many of our formal introduction to Jason Segel: Knocked Up. Sure, there will be those of you who were lucky enough to catch Segel in Freaks and Geeks or Undeclared on TV, but it was his turn as one of Seth Rogen's dim-witted but hilarious housemates in Judd Apatow's Knocked Up that made him a familiar face with moviegoers. His misunderstanding of the expression "rear a child" is probably my favorite joke of the entire film. I also love how effortlessly he folds into the rest of the group, played by Martin Starr, Jay Baruchel, and Jonah Hill, making it easy to believe they've all been friends for years.
The ultimate winner? All of us.