Stellan Skarsgard Cast in 'The Girl With the Dragon Tattoo'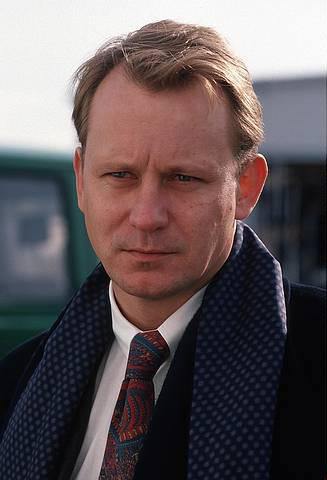 Swedish actor Stellan Skarsgard (Angels & Demons, Good Will Hunting) has signed on for Columbia Picture's American remake of the Swedish hit film The Girl with the Dragon Tattoo (Män som hatar kvinnor), Variety reports.  Skarsgard will play Martin Vanger, a man who becomes one of the primary suspects in the case of the 40-year-old disappearance of a young girl.  The part was originally played by Peter Haber in the Swedish film.
"I have met with [director David Fincher], I want to work with him, he wants to work with me," said Skarsgard in a recent statement.  "I have had a concrete offer and now we are in negotiations."
"The contract is for the period September to March," he added, "but I don't know yet when I am supposed to start my part of the film."
Skarsgard joins British actor Daniel Craig (Casino Royale), who has been cast as lead Mikael Bomkvist, the journalist hired under mysterious circumstances to investigate the disappearance of teenager Harriet Vanger.  The female lead – brilliant but asocial hacker Lisbeth Salander – is still up for grabs, though the studio has reportedly narrowed their shortlist down to four actresses, all relative unknowns.
The script for Columbia's remake was penned by writer Steve Zaillian (American Gangster, Schindler's List), and is being produced by Scott Rudin and Yellow Bird Films.  
The majority of the film will be shot in Stockhold, though "some studio work will be done in the U.S. … when it becomes too dark to shoot [in Sweden]," noted Skarsgard. The film is expected to be released December, 2011.
Source: Variety