'Step Up 3D' Blu-ray Review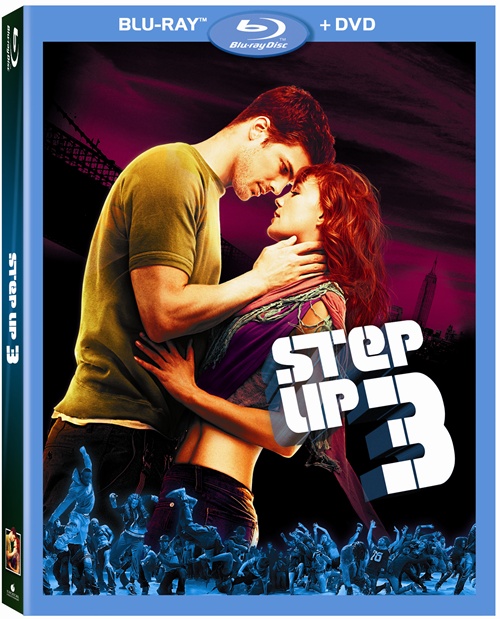 If you're picking up a copy of Step Up 3, you're probably a fan of dance. If you're not, you may want to put the movie down and back away slowly, because that's pretty much the only reason you should be watching it.
Director Jon Chu shot the entire film in 3D and worked with his choreographers and cinematographer to specifically cater the production to the 3D format. That being said, the film is truly a 3D spectacle, with a few slivers of your typical Step Up style romantic plot thrown in. Sometimes the 3D gimmicks go on a little too long – especially in a non-dance related slushie scene that pretty much denied the laws of physics – but overall the film makes use of the format. Beware if you're watching on regular Blu-ray or DVD though, some of the shots made for 3D start to fall flat; but if you're just hoping for is a few hours of some serious dancing, there's still plenty of that to enjoy. Chu also makes use of his New York setting, and the sweeping shots of the city and its classic scenery are beautiful even without the advantage of 3D.
The special features take us further into the dance world, dishing out further dance scenes that didn't quite fit into the film; appropriately titled "Extra moves." The DVD features also take you into the music of the film, giving you 8 music videos of songs featured in the movie along with a behind the scenes look at how the videos were made. If you upgrade to the Blu-ray, you can get a little more action from the main character, Luke, by watching the full documentary he makes in the film; Born From a Boombox: A Luke Katcher Film. It returns to the idea that the film explores in the first few minutes – the fact that dance is true expression – and there's not much to it, but fans of the original story will enjoy taking a deeper look into the world of dance.
Step Up 3 is out on DVD and Blu-ray Tuesday, Dec. 21.